Study finds Americans willing to pay for a faster commute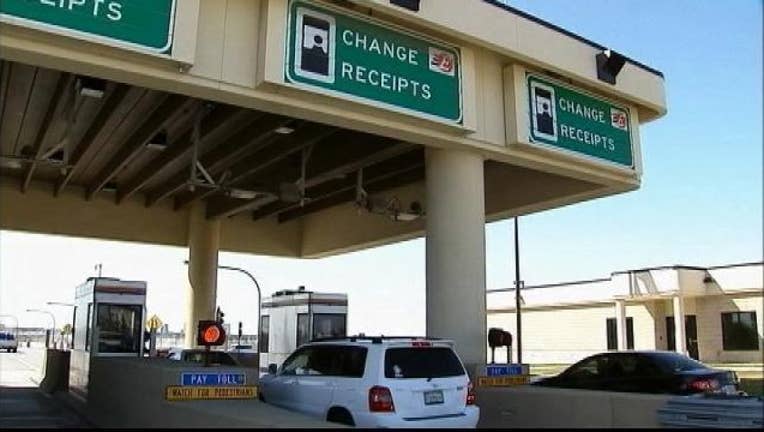 article
There is a price to pay for our lives in the fast lane.  A new study finds even though we complain about them, more Americans are using toll roads.  It's an issue that will affect Central Florida drivers for many years to come.
The I-4 Ultimate Project will include toll lanes from Kirkman Road in Orlando to State Road 434 in Longwood.
 There are also plans to add more toll lanes east into Volusia County.    The question you have to ask yourself is if you will join the growing numbers choosing to pay to save time.  
A new national study finds more Americans will pay the price for a faster commute.  
The International Bridge, Tunnel and Turnpike Association or IBTTA, says drivers took 5.7 billion trips on toll roads in 2014.  It says in the last decade, the amount of toll roads increased from 5,300 miles to almost six thousand miles in our country.
IBTTA says there are now 37 million electronic toll accounts in America.  That's a twenty percent increase in the last five years.  
Orlando Dr. Jim Welch drives two miles to work, but he's not surprised more drivers are using toll roads.
"We're a society that's mostly about convenience and saving time," Welch said.
Metro Plan Orlando polls drivers on how to spend toll revenues and how best to pay for future highways here.   Its 2013 survey asked drivers what they think about using toll revenues and the gasoline tax to pay for roads. 69 percent were in favor of using toll money for new roads. In a separate question, 55 percent favored the gasoline tax.  
Driver Giselda Beaudin supports using the gasoline tax as a main way to pay for roads.  She says, "I definitely think there should be a higher gasoline tax to help pay for infrastructure."
Dr. Welch disagrees.  "Gas taxes are plenty high. I really don't know that they need to raise those to pay for additional roads."
Metro Plan Orlando tells Fox 35 News that during August, the agency will release a new survey on drivers' attitudes about paying for future roads.   
Transportation experts say as states and the Federal Government struggle to pay for future roads, we'll see more toll roads built across America.