Storm damage causes massive tree to block road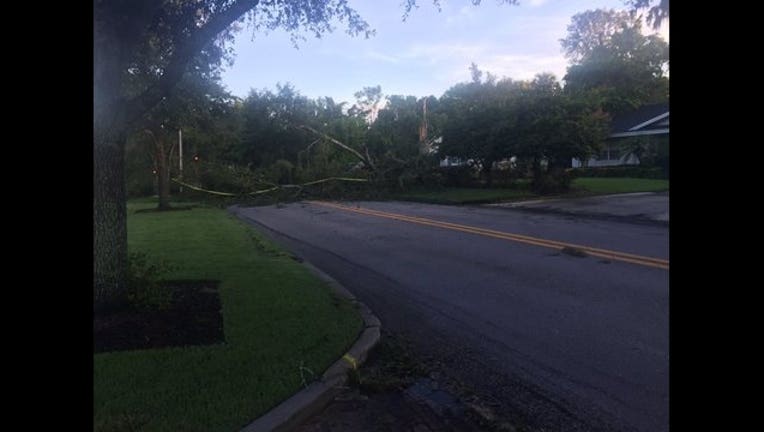 article
WINTER PARK, Fla. (WOFL FOX 35) - A massive tree fell across a Winter Park street after strong storms moved through the area Tuesday.
The damage was along N. Phelps Avenue near Aloma Avenue. The tree, which was wrapped in yellow police tape, completely blocked the road. 
According to WOFL meteorologists, Winter Park and Maitland were in the hardest in the storm, which produced winds over 40 miles per hour and hail.
Ricardo Riveros and his daughter Sara were home when it moved in.
"We were in the house and we saw a lot of lightning and wind and then she went to the door and said, 'Dad, look what happened in front of us,'" Ricardo explained.
"After what I saw, I was really surprised, because we've never really experienced something like this," Sara said about the fallen tree.
There were other trees down in the area and debris left all over the sidewalks and roads.
Neighbors say Phelps Avenue gets pretty busy, so they're hoping the tree is removed soon.
The good news is, no one was hurt and it appears no homes were damaged when the tree fell.