Stephen Hawking dead at the age of 76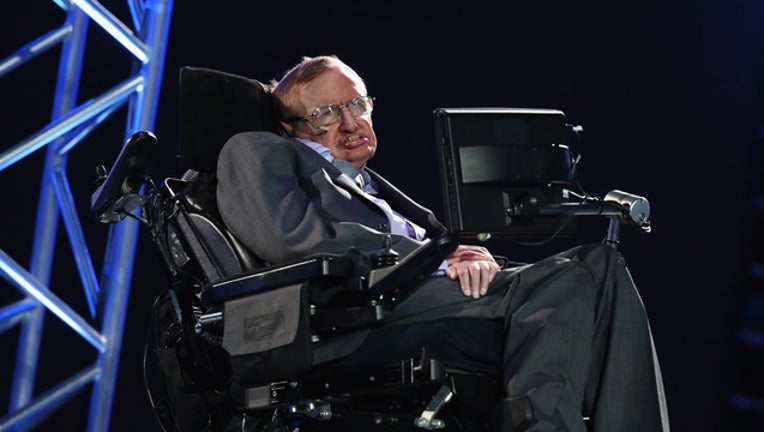 article
Various news outlets, including the Associated Press, Sky News, and the British Broadcasting Company, are reporting that famous physicist Stephen Hawking has died.
Hawking's death, according to the AP, was announced by a family spokesperson. He was 76.
"He was a great scientist and an extraordinary man whose work and legacy will live on for many years," his children Lucy, Robert and Tim said in a statement. 
According to Hawking's official website, he is the author of A Brief History of Time, which helps non-scientists understand fundamental questions of physics, in addition to the origin of the universe, its beginnings, and how it will come to an end.
The book became an international bestseller, and made Hawking one of science's biggest celebrities since Albert Einstein. According to Sky News, over 20 publishers turned down the book before Bantam Press released it in 1988.
According to the BBC, the 2014 film The Theory of Everything is based on Hawkings' wife, Jane's account of their courtship and marriage. Hawking reportedly met actor Eddie Redmayne, as part of Redmayne's preparation for taking on the role of Hawking.
Hawking also made cameo television appearances in "The Simpsons" and "Star Trek", and counted among his fans U2 guitarist The Edge, who attended a January 2002 celebration of Hawking's 60th birthday. 
Hawking, according to his official website, was diagnosed with ALS in 1963, shortly after his 21st birthday. Hawking lived with the normally fatal illness for over 50 years. A severe attack of pneumonia in 1985 left him breathing through a tube, forcing him to communicate through an electronic voice synthesizer that gave him his distinctive robotic monotone. 
The Associated Press (AP) contributed to this report.