Several arrested after Lake County detectives find drugs during search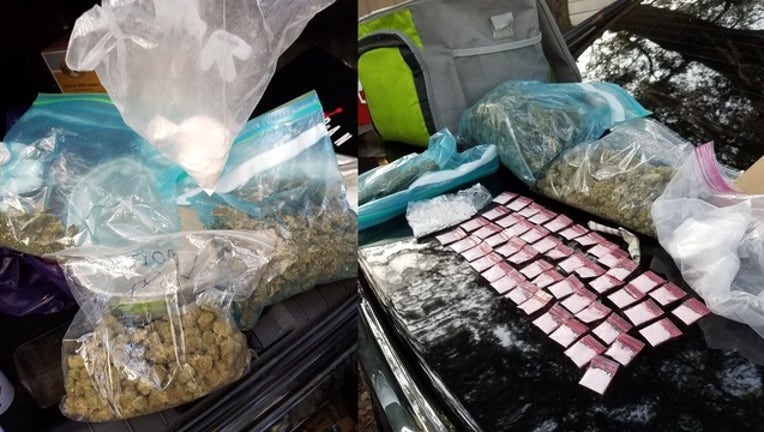 article
LAKE COUNTY, Fla. (FOX 35 WOFL) - Several people were arrested after Lake County detectives located drugs while executing a search warrant.
The Lake County Sheriff's Office says that their Special Investigation Unit served a search warrant on October 26th to a location on Putnam Street in Mascotte. Detectives searched the residence and the vehicles located on scene. 
During the search, detectives say that they located about a quarter key of cocaine, several pounds of marijuana, over a hundred Xanax pills, and numerous amounts of drug paraphernalia. They also found a prepackaged cocaine for sale and seized about $4,500 in U.S. currency.
Several individuals were reportedly charged due to the results of the search, including: 
Amando Mendoza was charged with trafficking cocaine, possession of a schedule two narcotic without a prescription, possession of ammunition by a convicted felon, possession of drug paraphernalia, and possession of marijuana more than 20 grams with intent to distribute.
Derek Heart was charged with possession of methamphetamine.
Nicodemus Quintas was charged with possession of cocaine. 
Tony Nunez was charged with trafficking in cocaine.
Raul Deleon III was charged with possession of cocaine.