Senator asks Scott for freeze in Brightline rail funding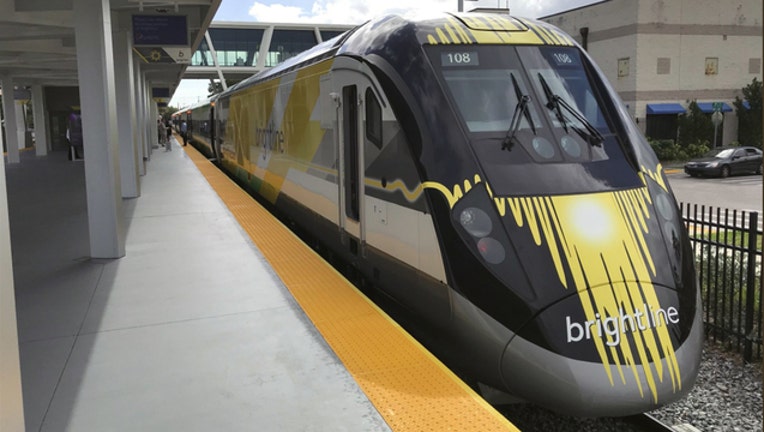 TALLAHASSEE, Fla. (NSF) - Sen. Debbie Mayfield wants Gov. Rick Scott to put a 90-day hold on the state's handling of tax-exempt bonds sought by the fledgling Brightline passenger rail service, which is planned to run non-stop through her district.
Mayfield, a Rockledge Republican, wrote that the freeze should be implemented as Congress analyzes All Aboard Florida's plan to sell up to $1.75 billion in tax-exempt, private activity bonds to help cover the cost of extending its Brightline passenger service from South Florida to Orlando.
The Florida Development Finance Corporation is a state development financing authority that serves as a conduit for funding such as private activity bonds.
"In light of the cloud of uncertainty that has been placed on the legitimacy of the allocation of (private activity bonds) to AAF, there must be an effort to protect the (corporation) from a potentially embarrassing situation that could also jeopardize the state of Florida's reputation," Mayfield wrote.
Treasure Coast officials, particularly in Martin and Indian River counties, have long fought Brightline, contending the service that bills itself as the nation's first privately funded "intercity" rail system will create unsafe conditions at rail crossings and shouldn't be eligible for federal assistance.
Mara Gambineri, a spokeswoman for the governor's office, said Wednesday that the request will be reviewed.
Brightline officials didn't immediately comment on Mayfield's request.
Mayfield's request followed a letter Tuesday by U.S. Sen. Marco Rubio, R-Fla., to U.S. Transportation Secretary Elaine Chao in which he sought "clarity" on Brightline meeting federal requirements to qualify for the bonds, which come from a $15 billion pool established by Congress in 2005 to help finance infrastructure projects.
Brightline, which has started running between Fort Lauderdale and West Palm Beach, received $600 million in private activity bonds for the first phase of the project. The service, which will extend south to Miami, pursued an additional $1.15 billion in financing to upgrade existing freight rails that run north into Brevard County and to hook west to Orlando, with trains running at speeds up to 120 mph. The freight rails handled passenger trains 50 years ago.
Last week, the bond application was questioned by members of the U.S. House Government Operations Subcommittee, which held a hearing at the request of Congressman Brian Mast, a Republican from Palm City. The funding issue is expected to return to Washington lawmakers within two months.
At the hearing, Grover Burthey, deputy assistant secretary for transportation at the U.S. Department of Transportation, defended Brightline's characterizations of its service as a "highway" in the bond application.
The hearing was notable for Brightline President Patrick Goddard calling the "minority" of opponents from two counties along the corridor "narrow-minded" and saying that they selectively pull information "to support their anti-progress narrative."
Goddard also said the company is seeking a federal Railroad Rehabilitation & Improvement Financing loan to cover the cost of the project, but the bonds are considered the lower-cost option.
During this year's state legislative session, Mayfield was among Treasure Coast lawmakers who for a second time were unable to pick up support from outside their region to impose state rules (SB 572 and HB 525) about passenger trains, particularly Brightline.
However, the Treasure Coast lawmakers were able to get direction placed into the budget (HB 5001) for the Office of Program Policy Analysis and Government Accountability to examine existing and planned passenger rail operations, including high-speed passenger rail. A report, with recommendations on how passenger rail could be safely improved is due Nov. 1.
Information provided by The News Service of Florida.