Seminole County school bus driver accused of putting student with autism in elbow lock
SEMINOLE COUNTY, Fla. - A bus driver and bus monitor with Seminole County Public Schools were both arrested Thursday following allegations of child abuse, the Florida school district confirmed.
Bus driver James Blanton, 73, of Casselberry, was booked into jail on one county of child abuse without great bodily harm. Bus monitor Lisa Fiorio, 61, of Oviedo, was booked into jail on failure to report suspected child abuse. 
The school district said the alleged incident happened Monday on a Lake Howell High School bus route, however, the school and police were not notified about the incident until Wednesday. Both employees have been placed on administrative leave, the district said.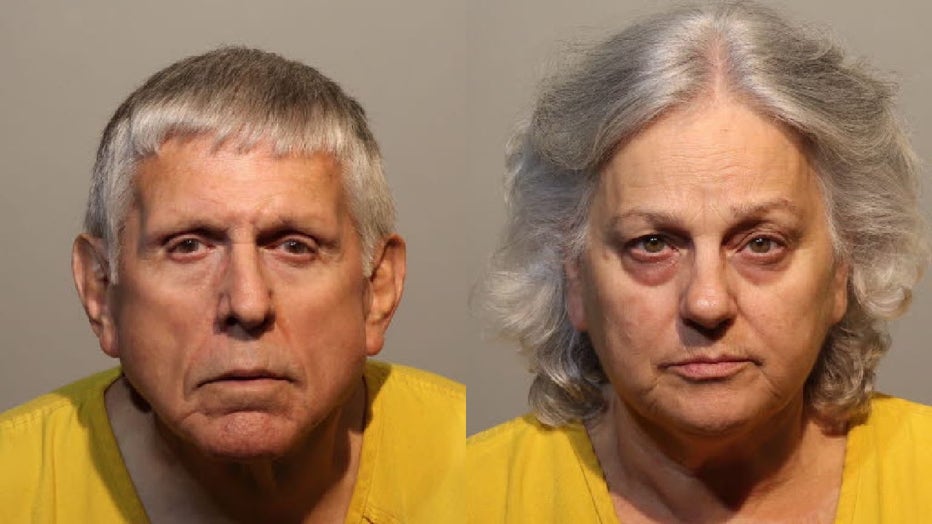 According to the arrest report, Blanton, who reportedly has worked as a bus driver with Seminole County Public Schools for 15 years, grabbed a special-needs student on the bus and placed him in "an escort position with a wrist and elbow lock causing (the student) to cry out in pain." About 90 minutes before, Blanton allegedly touched the student and raised his arm, though the report did not specify why.
Both incidents were captured on camera by the bus's video surveillance system. A student who was on the bus also recorded the second incident on their cell phone, the report said. Neither video have been publicly released.
In the report, Fiorio, the bus monitor, told deputies that she has worked for the district for 29 years. She said she was sitting directly behind the student when Blanton allegedly grabbed him and felt Blanton's actions were "excessive." 
"We want to take this opportunity to reiterate that the safety of our students is our highest priority and behavior like this will not be tolerated at Seminole County Public Schools," the district said in a statement to FOX 35.