Secretary who amassed $9M fortune leaves most to charity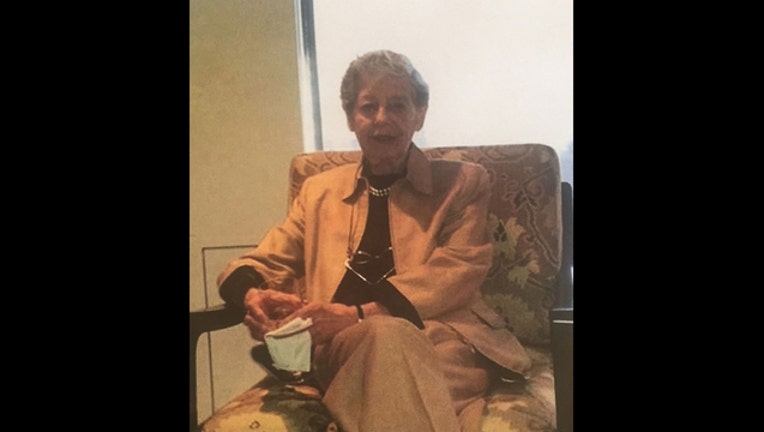 article
NEW YORK - A legal secretary who grew up in the Great Depression and quietly amassed over $9 million through decades of investments has donated most of it to needy students.
The bulk of the money from the estate of Sylvia Bloom has been given to the Henry Street Settlement.
$6.24 million, the largest single estate gift to the Settlement in its history,  will be used to create The Bloom-Margolies Scholarship Fund.
Sylvia Bloom-Margolies worked fulltime as a legal secretary at Cleary Gottlieb for 67 years, until her retirement at age 97. She was the third employee hired by the law firm and amassed her fortune not from her salary, but from her investments. Whenever her boss would buy a stock (as his secretary, she would make the purchase for him), she would buy the same stock – but in a smaller amount.
The daughter of Eastern European immigrants, Sylvia Bloom was born in New York and lived in Brooklyn most of her life. She was an original, keeping her maiden name when she married, taking the subway to work until her retirement – even during snowstorms.
Paul Hyams, a human resources executive for the firm who became good friends with Bloom, recalled seeing her trudging out of the subway toward work in the middle of a fierce snowstorm when she was 96.
"I said, 'What are you doing here?' and she said, 'Why, where should I be?"' he recalled.
  She retired around that time, agreeing to move to a senior residence mainly because "she wanted to find a good bridge game," said a cousin, Flora Mogul Bornstein.
Bloom died not long after, in 2016.
Bloom's late husband, Raymond Margolies, was a firefighter who retired and then became a schoolteacher with a pharmacist career on the side, relatives said.
Jane Lockshin, treasurer of the Henry Street Board of Directors and the executor of her Aunt Sylvia's estate, 
said it's "very possible" that not even Margolies knew the size of his independent-minded wife's fortune.
"I was given the discretion make the donation to an organization that offered educational opportunities to low-income youth," said Lockshin. "Aunt Sylvia, who earned her college degree at night school, always valued education and wanted her estate to benefit those with limited educational opportunities."
Not only will the endowment provide scholarships to college students, but it will allow for additional resources like social work support to the mostly first generation college students in the program. The Expanded Horizons program serves students from 9th grade through college completion, offering free college counseling, SAT prep, tutoring, visits to college campuses and continuous support to participants until they complete their degree.
With the Associated Press