Rite Aid prepares to file for bankruptcy: report
Pharmacy giant Rite Aid, which is facing an onslaught of lawsuits over its alleged role in the opioid epidemic, is planning to file for bankruptcy protection, according to a report. 
The company's multibillion-dollar debt load and pending legal allegations that it oversupplied prescription painkillers, will be covered under the Chapter 11 filing, The Wall Street Journal reported Friday, citing people familiar with the matter.  
A Rite Aid spokesperson told FOX Business that the company does "not comment on rumors and speculation."
The law firm reportedly handling the restructuring, Kirkland & Ellis LLP, did not immediately respond to FOX Business' request for comment.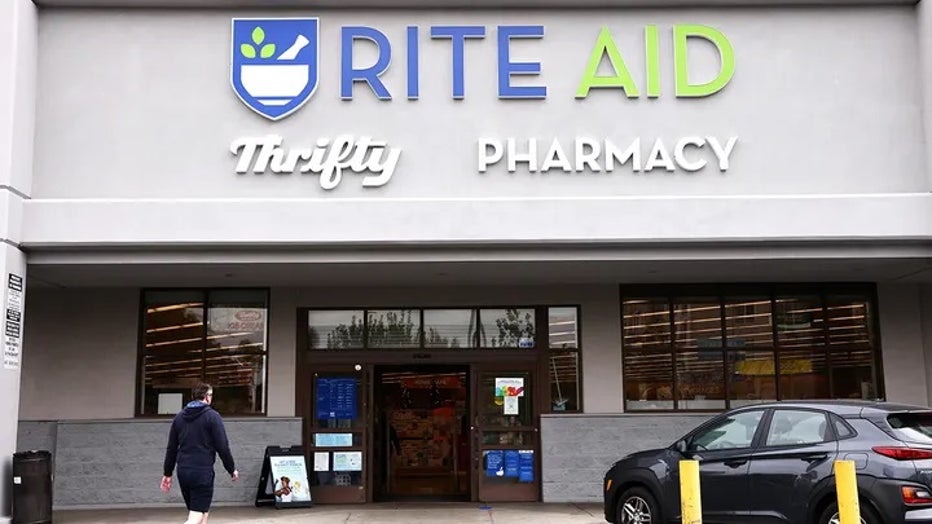 A person walks into a Rite Aid store in Los Angeles on Dec. 22, 2021. ( Mario Tama/Getty Images / Getty Images)
Rite Aid, one of the nation's largest pharmacy chains with more than 2,2000 locations, is facing numerous lawsuits for allegedly contributing to the opioid crisis that has taken a toll on communities nationwide.   
DRUG DISTRIBUTOR CONTRIBUTED TO OPIOID CRISIS BY IGNORING SIGNS OF ABUSE, FEDS SAY
The Department of Justice filed a lawsuit against Rite Aid earlier this year, claiming the company knowingly filled "unlawful prescriptions for controlled substances" in violation of the False Claims Act and Controlled Substances Act. 
Rite Aid has denied allegations that it filled unlawful prescriptions, the Journal reported. A bankruptcy filing would also halt these suits for the time being and provide the company another pathway to resolve them, according to the newspaper.
LINK: Get updates and more on this story at foxbusiness.com.