Record rainfall brought flash flooding to parts of Central Florida
LAKE MARY, Fla. - Crews are expected to be out in Sanford once the sun comes up on Monday, surveying damage left behind by Sunday night's heavy rain.
Heavy rain brought flash flooding to parts of Seminole County on Sunday. Rain totals were anywhere from three to nearly six inches.
The Orlando Sanford International Airport broke its daily rainfall record on Sunday that was previously just over two inches, set back in 1984. The official total has not been determined but the airport reported 3.3 inches over a 45-minute span early Sunday evening.
WEATHER ALERT: Download the FOX 35 Storm Team Weather app for live radar, severe weather alerts, and daily forecast reports on your phone
Downtown Sanford saw flooding as well. Nicole Miaoulis posted a video from First Street on Facebook, with the caption, "We got stuck in Downtown Sanford. A little delayed on the 'Flash Flood Warnings.'"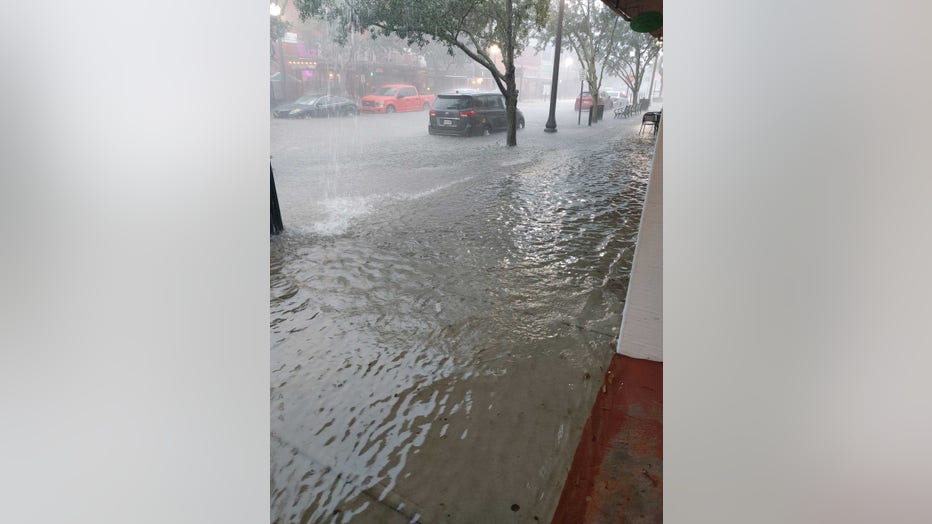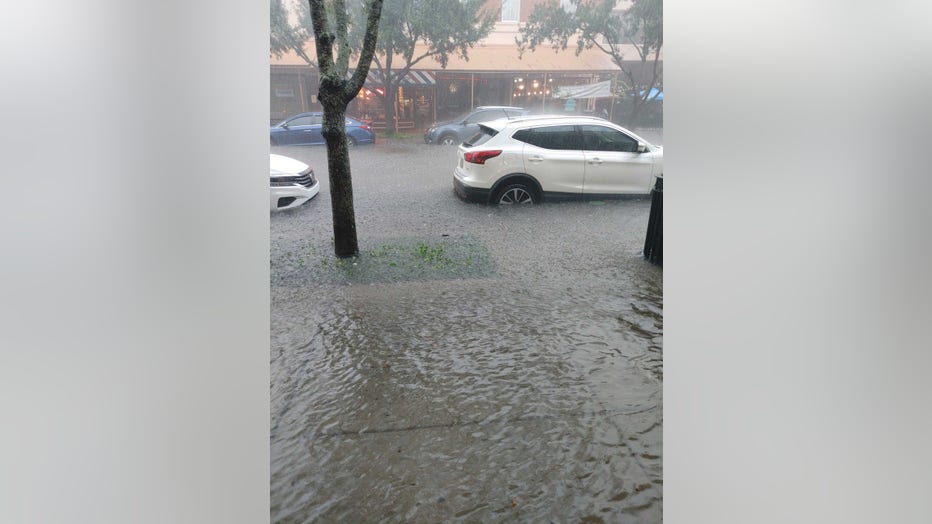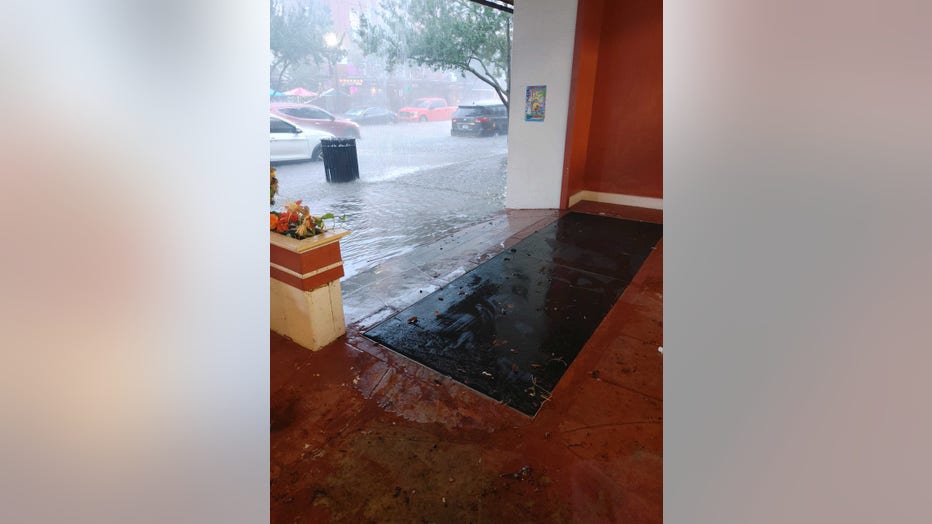 FOX 35's Nestor Mato was in Sanford on Monday morning to see the damage left behind. He spotted a big hole that opened up at Fort Mellon Park.
The City of Sanford confirmed that this was not a sinkhole but just a washout causing damage to a sidewalk. 
"This washout was caused by an excessive amount of rain in a very short period of time," city officials said. "The volume and velocity of the water may have caused damage to the culvert that conveys the storm water, which resulted in the wash out."
Full repairs should be complete in 10 to 14 days, they added. The park remains open with no interruptions in the meantime.
MORE NEWS: Heavy downpours will continue in Central Florida ahead of incoming front
Over the last 24 hours, over five inches of rain has been reported in both Seminole and Volusia counties.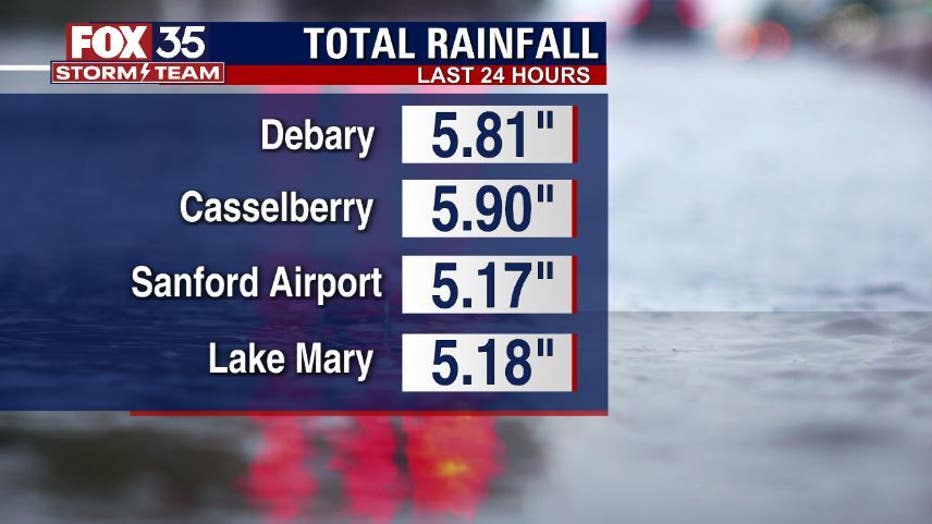 Watch FOX 35 Orlando for the latest Central Florida news.