Racist vandalism discovered at Oviedo HS following election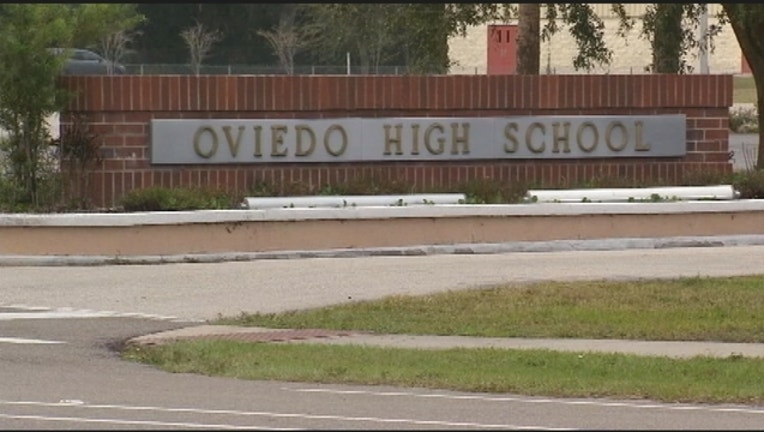 OVIEDO, Fla. (WOFL FOX 35) - The Seminole County School District sent FOX 35 a photo of the  offensive vandalism that was written on a bathroom wall at Oviedo High School -- it references black people picking slave numbers and is signed "KKK for life,"  in addition to saying, "Go Trump 2016."

"It's not just offensive to the student body but to the administration, to our whole community, and it's not representative of Oviedo High School, its students, its faculty, administration or the school district in the community," said Michael Lawrence of the Seminole County School District.

School officials say the vandalism was discovered yesterday morning by students who then alerted administrators.

"Once administration was notified, they immediately removed it so it was very early on in the school day when that got removed," Lawrence said.

A criminal report has also been filed with law enforcement, Lawrence says now they're hoping students will come forward to identify who did it.

"We don't have cameras inside bathrooms, so there's no way to really know, but we trust in our student body, to hopefully look out and let us know, let administrators know the person the individual or individuals who may have done that to come forward," Lawrence said.

If the students responsible are identified, district officials  say they will be disciplined under the student code of conduct.