President Trump claims DeSantis wins Florida gubernatorial debate against Gillum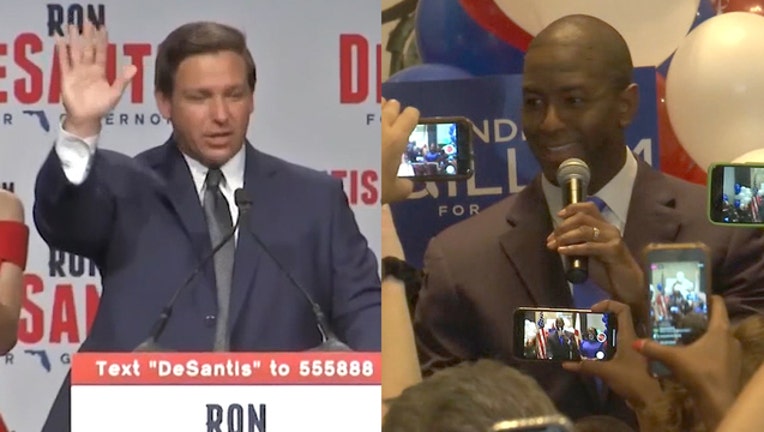 article
FOX NEWS - President Trump late Sunday took to Twitter to congratulate Ron DeSantis, the GOP candidate for Florida governor, for a "great debate victory" against his Democratic challenger Andrew Gillum.
Gillum likely cares little about Trump's analysis and spent most of the debate working to connect DeSantis with the president. At one point he called DeSantis Trump's acolyte.
DeSantis said the state's governor's relationship with the president – whether he or she agrees with the office or not—is important for the state.
"You need to be able to work with the president," DeSantis said. "Andrew can't do that. He wants to impeach Trump, he's always saying bad things about him ... I think I will be better positioned to advance Florida's priorities because I have a productive relationship with the administration."