Poll gives Clinton six-point edge in Florida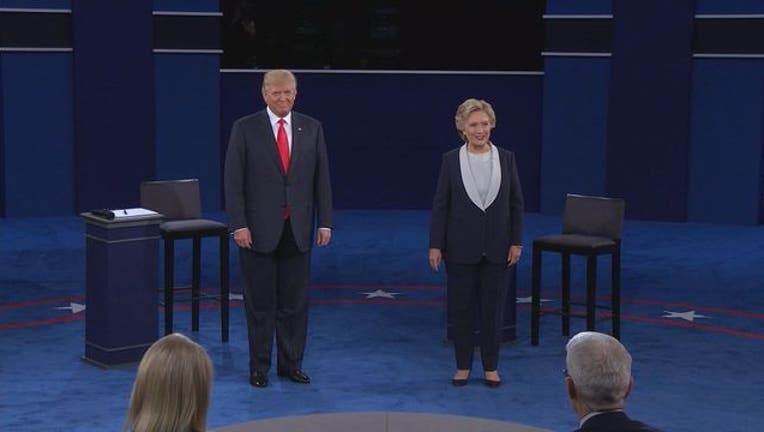 article
TALLAHASSEE (NSF) - As both campaigns scurry for votes in the critical state, Democratic presidential nominee Hillary Clinton has opened a six-point lead over Republican Donald Trump in Florida, according to a poll released Thursday by Florida Atlantic University.
The poll showed Clinton leading Trump by a margin of 49 percent to 43 percent among likely voters, a reversal from an FAU poll in August that gave Trump a two-point edge.
"Mr. Trump continues to trail sharply among women and minorities, and those numbers point to a loss in Florida barring a significant late improvement," Kevin Wagner, an FAU associate professor of political science, said in comments released with Thursday's results. "Conventional wisdom in this state is that Central Florida is the bellwether area. Our numbers are showing Mrs. Clinton ahead in that region by over 20 points. That should raise concerns in the Trump campaign."
The poll of 400 likely voters was conducted from Oct. 5 through Sunday by FAU's Business and Economics Polling Initiative and has a margin of error of 4.9 percentage points. In the middle of that five-day polling period, Trump was caught in a firestorm of controversy about lewd sexual comments he made in 2005.
As an indication of the critical nature of winning Florida's 29 electoral votes, Trump campaigned Tuesday night in Panama City Beach, Wednesday in Ocala and Lakeland, and was scheduled to campaign Thursday in West Palm Beach. Also, GOP vice-presidential candidate Mike Pence is scheduled to make appearances Friday in Pensacola and Miami before speaking at a state Republican Party dinner Saturday night in Tampa.
On the Democratic side, Clinton and former Vice President Al Gore campaigned Tuesday in Miami, and former President Bill Clinton also made three appearances in the state to try to bolster support for his wife's campaign.
As with numerous other surveys, the FAU poll shows that Clinton's campaign is buoyed by significant support among women, black and Hispanic voters. FAU also conducted a separate poll of Hispanic voters, which showed Clinton with a 19-point edge over Trump in that closely watched group.
But the overall poll also indicated that Floridians' views of the economy are playing a key role in support for the candidates.
Clinton received the support of 77 percent of voters who said the economy had improved during the past year, the poll results said. Trump, meanwhile, received the support of 70 percent of voters who said the economy had gotten worse.
"The voter's perception of their personal finances and the economic outlook for the country is driving this election," Monica Escaleras, director of the polling initiative, said in comments released with the poll results.