Polk County Deputies help family with flat tire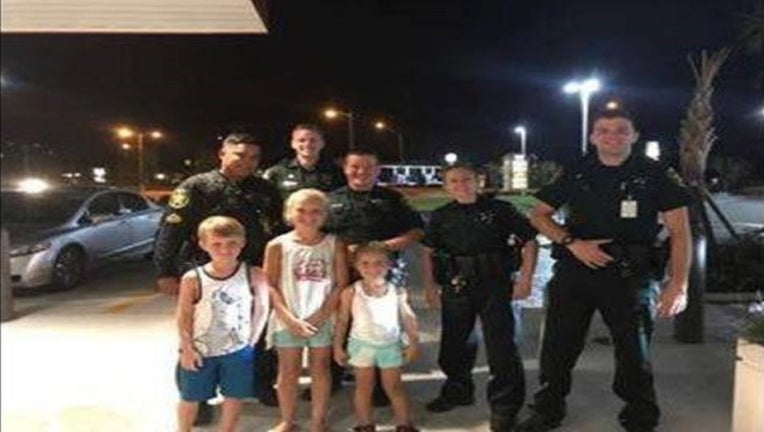 article
POLK COUNTY, Fla. (WOFL FOX 35) - Polk County deputies help an out-of-town family who got two flat tires.
In a Facebook post, officials shared a message they received from a woman who was vacationing in Florida.
She writes that they got two flat tires while driving down the interstate last week. However, it was 1 a.m., and they didn't feel safe. She ended up calling 911, and Deputy Sheriff Britton Watson kept them safe while they waited for a tow truck.
She says he helped other citizens while he was there, and even paid for an Uber ride for a man in the area.
After the tow was done, she says the deputy took them to a place to grab some food.
"I can't remember the names of everyone in this photo," Julie Dafforn writes. "But I will remember your personal stories, of marrying high school sweethearts, traveling to 45 of 50 states, and meeting Blade, the K-9."
Deputies commented that no thanks were necessary, and they were glad to help her in her time of need.