Police: Woman dragged out of car by leash; car stolen with puppy inside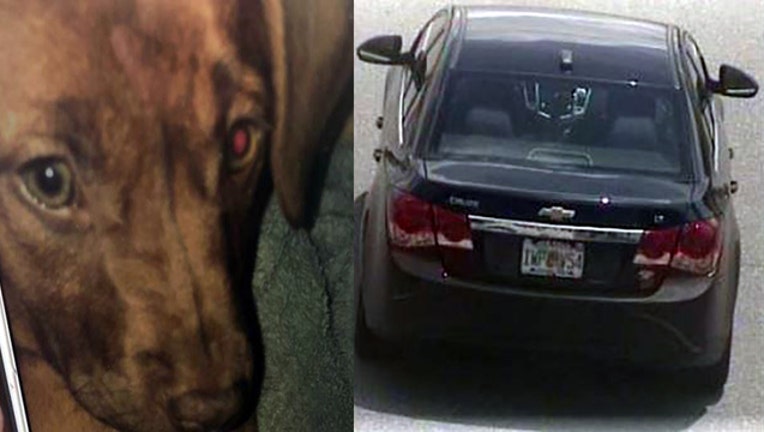 article
DAYTONA BEACH, Fla. (WOFL FOX 35) - Authorities in Daytona Beach say a puppy was inside a vehicle that was taken during an alleged carjacking.
The victim told officers that she was approached by a man and woman as she was pulling into the parking lot of a Dollar General, at 825 W. International Speedway.  She said the pair asked her if she could give them a ride, and she agreed to help them, but she said she first had to go inside to buy dog food. 
When she returned, the pair entered the woman's car and she said she drove them to several locations. She said she became nervous and pulled into the Villages of Halifax and told the pair that she could not drive them around any longer. At that point, she said the pair got out of the car, walked around to the driver's side and wrapped a dog leash around the victim's neck/shoulders and dragged her from inside the car. The pair then climbed into the car and took off.
The victim's 6-month-old terrier mix puppy was in the car. Both the dog and car were still missing as of late Thursday evening.  
The car is a black 2015 Chevy Cruze, Florida tag IWP-V54. The suspects are described as a black man in his teens, last seen wearing dark-colored shorts and shirt. He is about 5 feet, 5 inches tall with tattoos on both arms. The other suspect is a black woman, described as 5 feet 2-4 inches tall, last seen wearing dark shorts and a white shirt. She has a thin build and short hair. 
If anyone has any information, please call Detective Darrell Runge, 386-671- 5242, or email rungedarrell@dbpd.us.