Police searching for man who stole 1,600 gallons of diesel fuel from gas station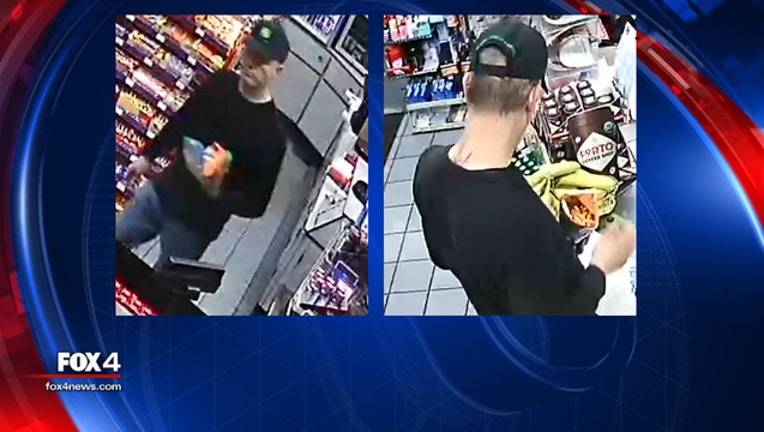 article
GRAPEVINE, Texas - Police have released surveillance pictures of a man who they say stole 1,600 gallons of diesel fuel from a gas station in Grapevine.
The suspect was caught on camera at a gas station buying a bag of Cheetos and a water.
He has a distinct tattoo on his upper back, and police are hoping someone can help identify him.
Anyone with information on this suspect is asked to call police at 817-410-8127.