Police: 2 women hospitalized following knife fight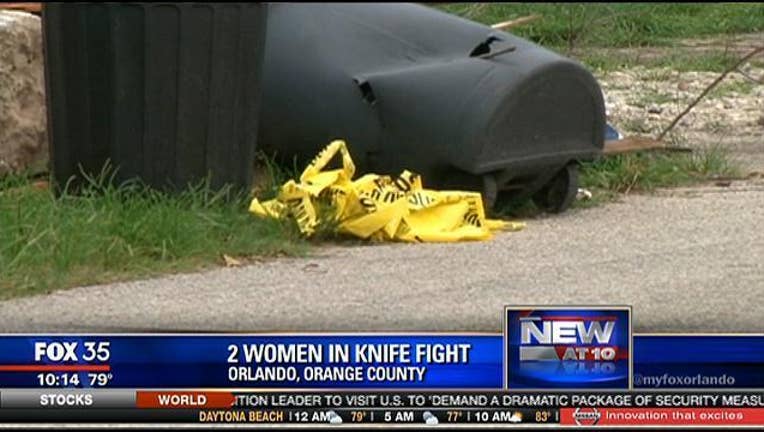 article
Orlando police say two women were hospitalized after getting into a fight with a knife.
Crumpled up crime scene tape remained outside a home on Jefferson Street near Lakewood Drive, where the altercation occurred.
"I saw a girl on the ground kind of flailing around, and there was a lot of yelling.," explained Courtney Marks, who lives nearby.  "She was saying, 'Why did you guys let this other girl hit me?'"
According to Orlando police, two women got into a fight and one was stabbed.
"I actually had 911 on my phone, but saw that the guy was calling, so I didn't call," Marks added, "and they showed up like 30 seconds later."
Officers say both ladies were taken to the hospital.
"The cops came, they asked where the knife was and after that about 10 more cops and ambulances showed up."
The names and conditions of the people in the fight were not yet released.