Plane makes emergency landing at Florida airport after battery catches fire in passenger's bag, airport says
DAYTONA BEACH, Fla. - A plane made an emergency landing at Daytona Beach International Airport on Wednesday after a battery caught fire in a passenger's bag.

Uber driver Danny Chambers saw it land from the cell phone lot across the street. 

"It did a very good job in their landing, and they rolled up there and rescue squad came," he said.
The airport said on Twitter that a United Airbus 320 from Newark, New Jersey that was heading to the Bahamas made an emergency landing after a battery charger caught fire during the flight.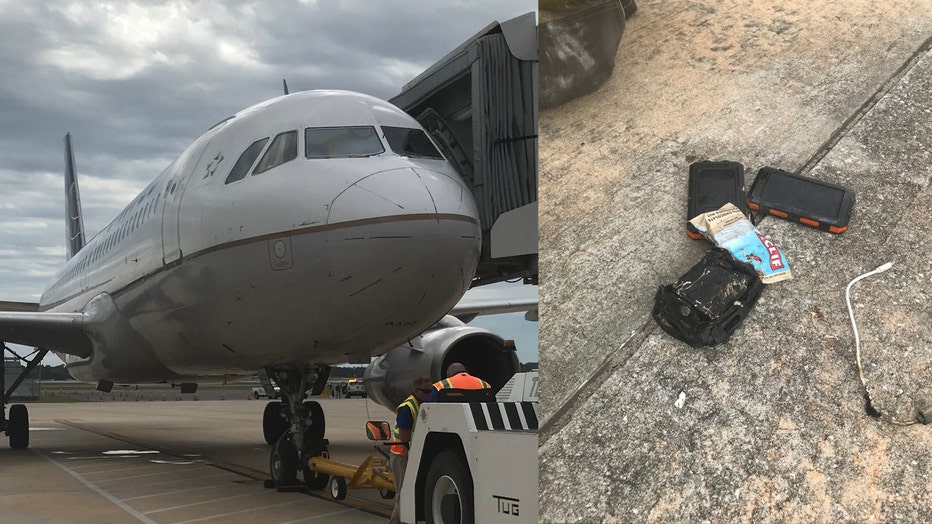 They said that the fire was contained to the passenger's bag and was put into a fire retardant case until the plane landed safely.

Pat Anderson, professor at Embry–Riddle Aeronautical University, said the tool is a way to keep others around safe. 

"Basically it doesn't off gas, doesn't make smoke, knocks the fumes that people could inhale and also protects you physically from being injured by heat or flying objects coming out of the battery," he said. 
MORE NEWS: Deputies: Winter Park woman faces murder charge after zipping boyfriend in suitcase
There were no reported injuries or damages.