Parkland students must wear see-through backpacks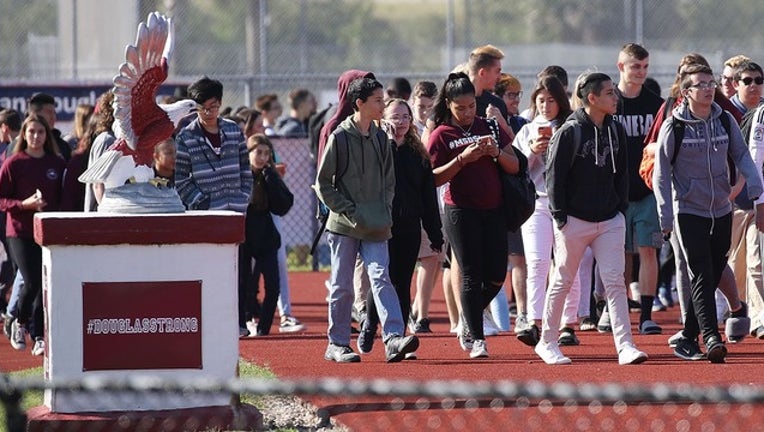 PARKLAND, Fla. (AP) - When students return from spring break to Marjory Stoneman Douglas High School, they'll be required to use clear backpacks and wear identification badges at all times.
Broward Schools Superintendent Robert Runcie told parents about the security changes in a two-page letter. It says the backpacks will be provided to students at no cost when they return to school on April 2. Runcie also said metal detectors may soon be installed at the high school in Parkland, Florida, where a teenager who carried an assault weapon in a large bag killed 17 people on Valentine's Day.
Also, schools across the district will see reinforced safety protocols. They include locking all classroom doors, upgrading surveillance systems and expediting measures to require visitors to enter through a single point of entry.