Owl rescued from chimney inside Brevard County home
BREVARD COUNTY, Fla. - An owl is free again after getting stuck in a Brevard County chimney.
WILD Florida Rescue posted on Facebook about the rescue of a barred owl.
The post said, "She was in beautiful condition and without delay she was released."
A couple in Brevard County made the unusual discovery Saturday night.  
They said they arrived back at their Merritt Island home after picking up dinner to find their cat fixated on something.
"Our cat was staring into the fireplace, and when we looked over, sure enough, there was an owl looking out," Michael Gisondi said. "It was looking back at us, unflinching. We didn't really know what to do."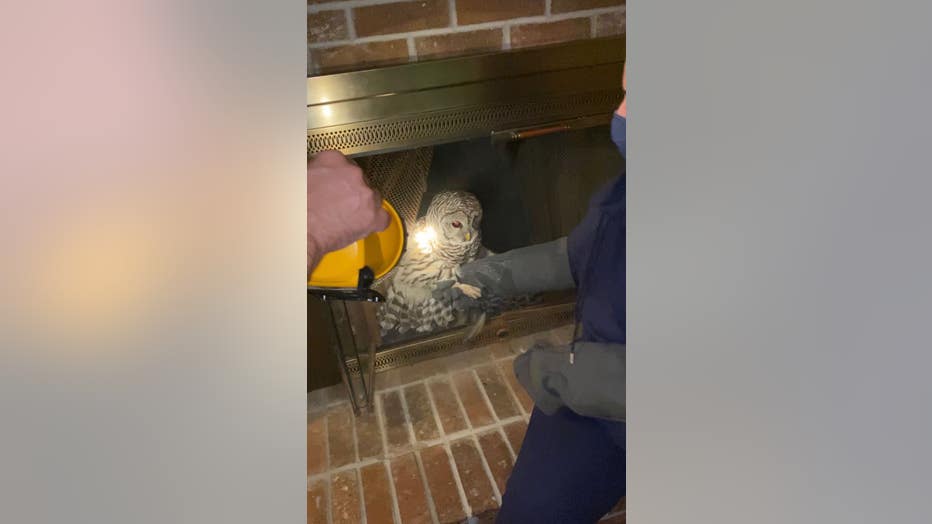 Photo: WILD Florida Rescue
They called the Brevard County Sheriff's Office, who then referred them to WILD Florida Rescue.
A volunteer was at the couple's home in 30 minutes.
Sunday morning after sun-up, Gisondi got up on his roof to check his chimney flue and saw that the flue that's supposed to keep critters out was broken.
He replaced it so he doesn't have another curious critter peeking out of his fireplace any time soon.