Osceola Co. launches texting option to 911 system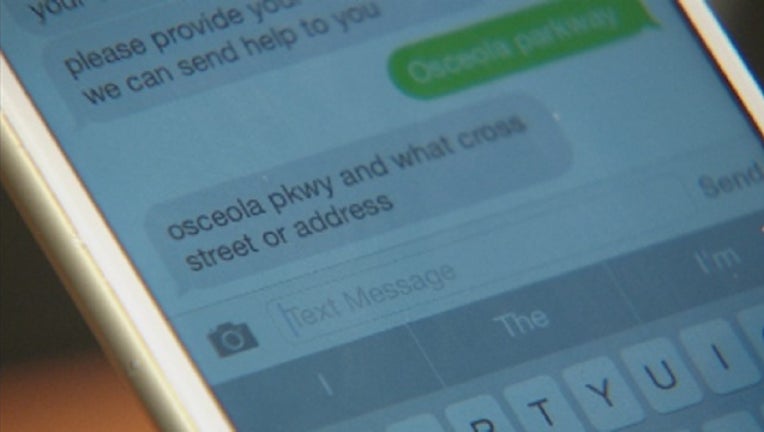 article
OSCEOLA COUNTY, Fla. (WOFL FOX 35) - Getting help during an emergency is now as simple as sending a text message in Osceola County.

Dispatchers at the Osceola County Sheriff's Office 911 center can now send and receive text messages from people that text 911.

"It gives the citizens another way to reach 911 services when they can't for whatever reason make a verbal phone call to the 911 center," said Osceola County Sheriff Bob Hansell.

Osceola County is the first county in Central Florida to implement the new technology, allowing anyone in the county limit to text 911 and get an immediate response from dispatchers here in the 911 center.

"It is another avenue to report an emergency situation," Hansell said. "We still prefer a verbal voice call, but when you can't do it, when it can't be done for whatever the circumstance is, texting you'll get the same response as you would a voice call."

Like voice 911 calls, dispatchers get a general location of where people calling from, but not an exact location.

Sheriff Hansell hopes to even implement being able to send media to dispatchers down the line.

"Being able to relay video/photographs of a certain scene, if you witness something, that's what we're hoping for in the future to come," he said. "That way they can instantaneously send a description of a suspect or vehicle or the crime itself straight to law enforcement."