Orlando weather: Warm start to the week, afternoon showers and storms possible
ORLANDO, Fla. - Today's high: 93 degrees | Tonight's low: 75 degrees
Main weather concerns: We have a warm start to the week across central Florida. Temperatures will warm into the low to mid 90s inland with feels like values near 100 so keep cool.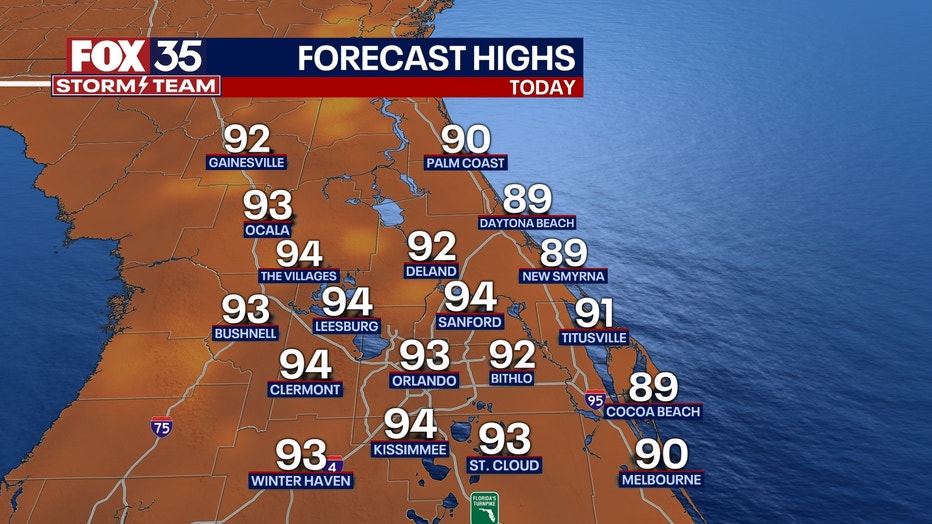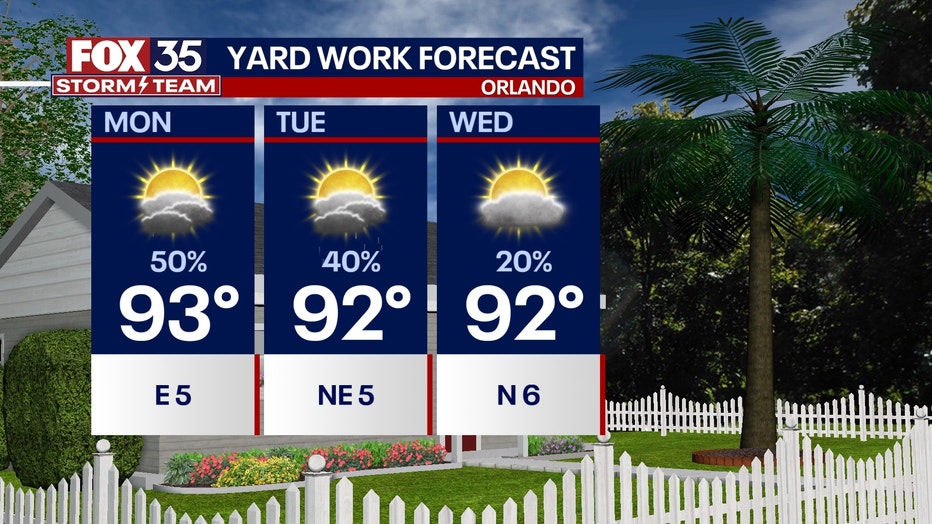 Showers and storms are possible mainly after 3 p.m. A strong storm could form today and bring heavy rain, frequent lightning, 50+ mph wind gusts and small hail. Stay weather aware and download the FOX 35 Storm Team weather app to use the interactive radar.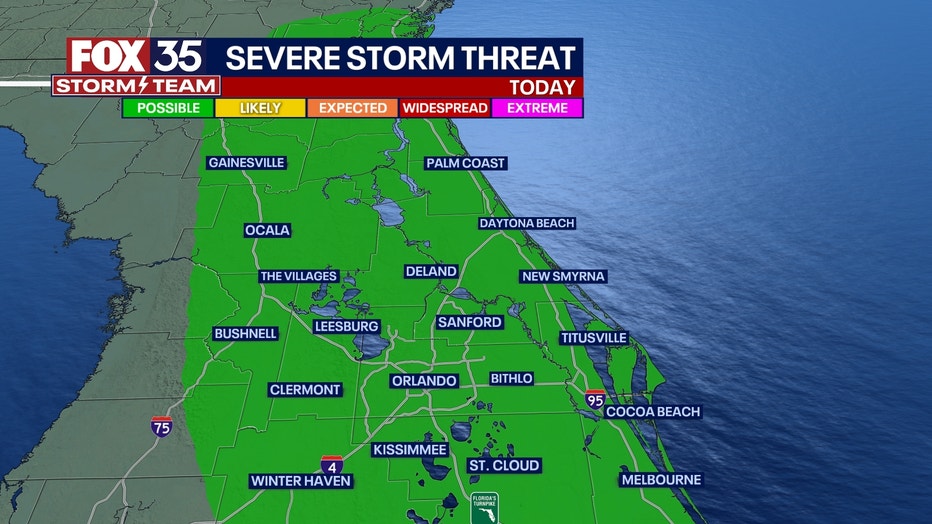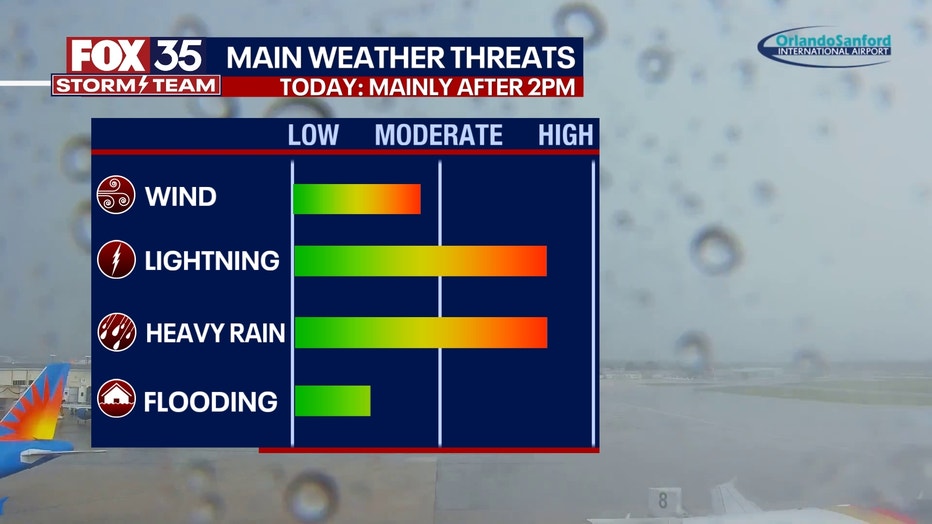 BEACHES: A high rip current risk returns today and continues for the rest of the week all thanks to indirect impacts of Hurricane Lee. High rip current risk and dangerous surf will be likely all week long. Surf up to 2-3 feet today and increase to 7-9 feet by the end of the week.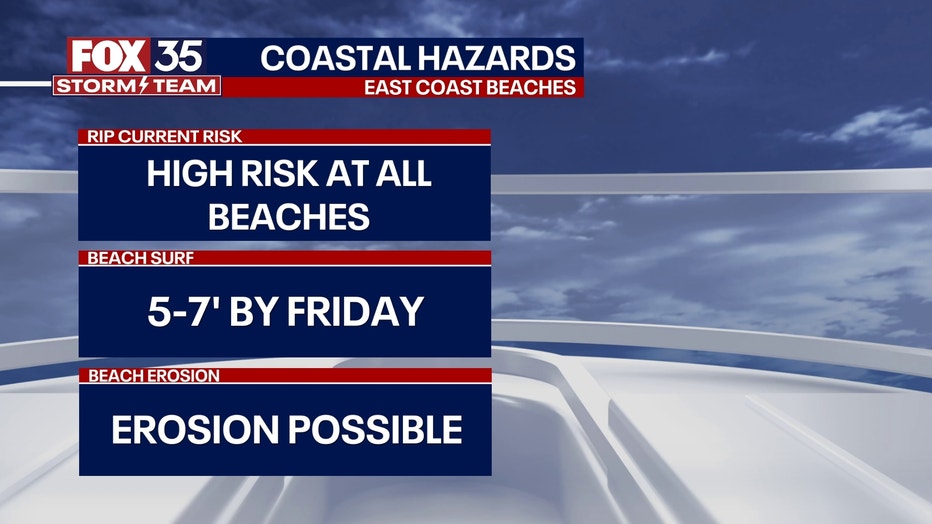 Beach erosion is possible. An isolated storm will be possible early in the afternoon. Highs warm to the upper 80s under partly cloudy skies otherwise.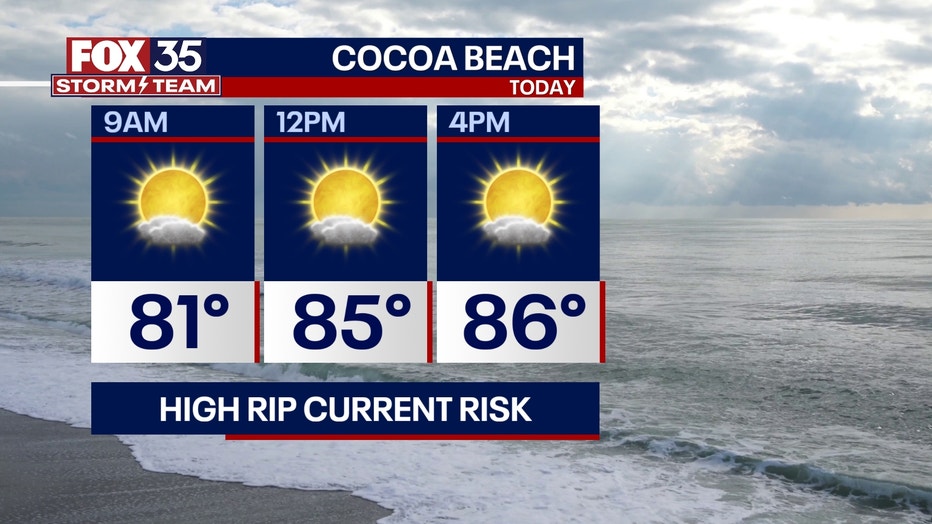 THEME PARKS: It will be hot and humid at the parks with highs warming to near 93 degrees. A storm or two will be possible by mid-afternoon. Be ready to head indoors if you hear thunder!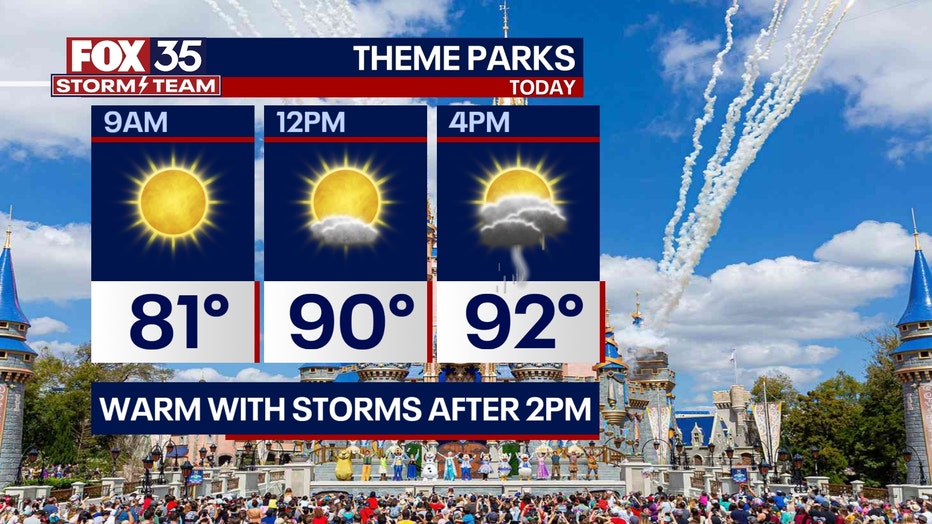 OUTLOOK: Storm chances will continue throughout the week with a slight dip on Wednesday. Highs remain in the 90s. Along the coast, impacts will worsen throughout the week beginning today due to Hurricane Lee in the Western Atlantic. While forecast models keep Lee well to our east, impacts like large, battering waves, coastal erosion and deadly rip currents are all likely.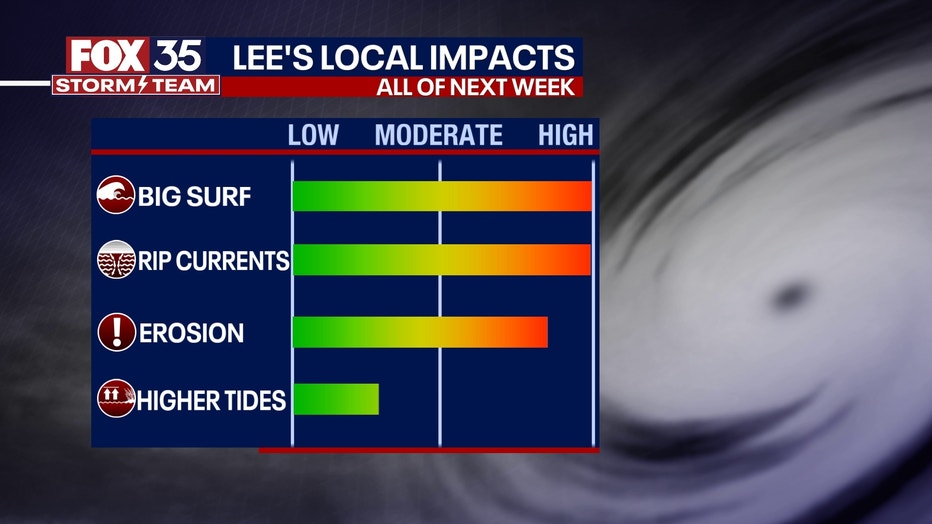 TRACKING THE TROPICS: The FOX 35 Storm Team is monitoring Hurricane Lee and distant Tropical Storm Margot. Margot looks to stay far, far away, and could become our next hurricane early this week. Lee will head north by mid-week and will need to be watch closely for areas along the Northeast and Canada.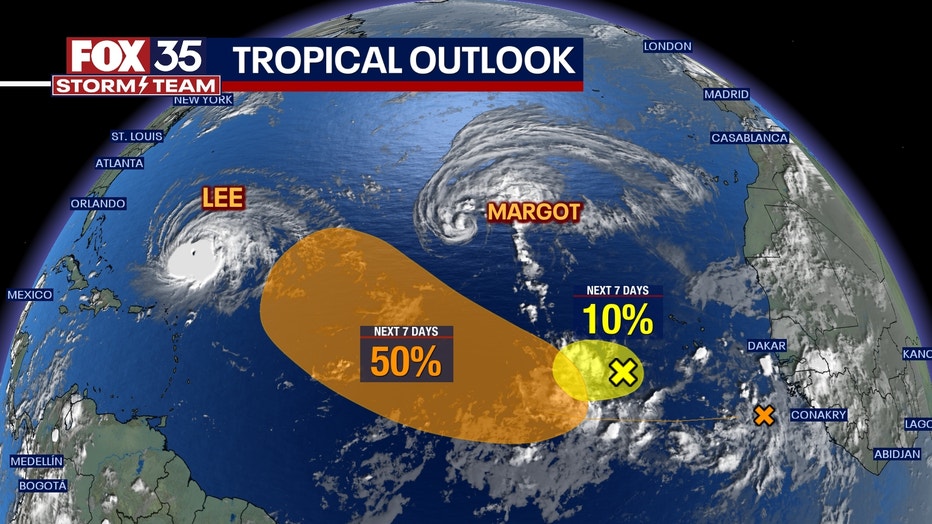 Lee will bring dangerous surf all week peaking by Thursday with surf up to 7-8 feet at its highest. Beach conditions will improve by next weekend.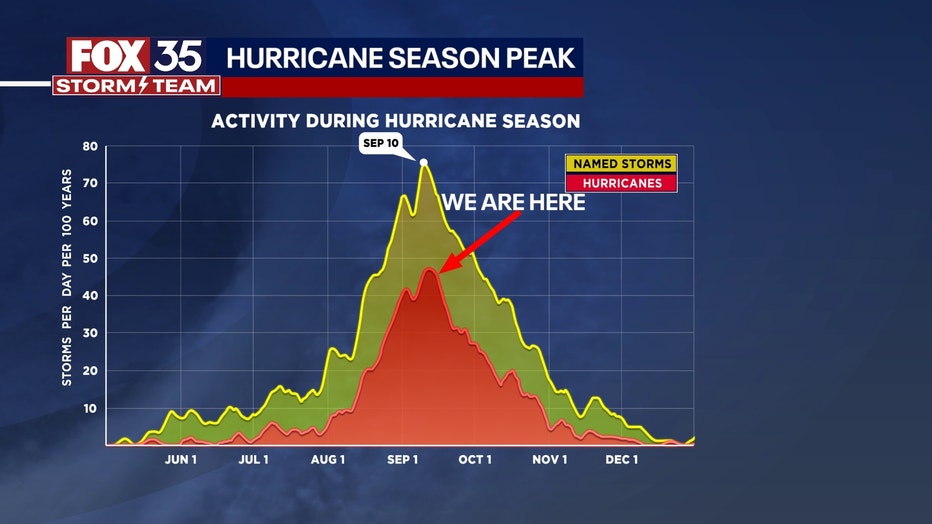 Elsewhere, there are two more tropical waves off the coast of Africa. One has a 10% chance for further development and the other has a 50% chance. Both of these waves are currently not an immediate concern to the United States.