Orlando weather: Rain returns to Central Florida -- along with more sizzling heat
ORLANDO, Fla. - Today's high: 88 degrees
Tonight's low: 66 degrees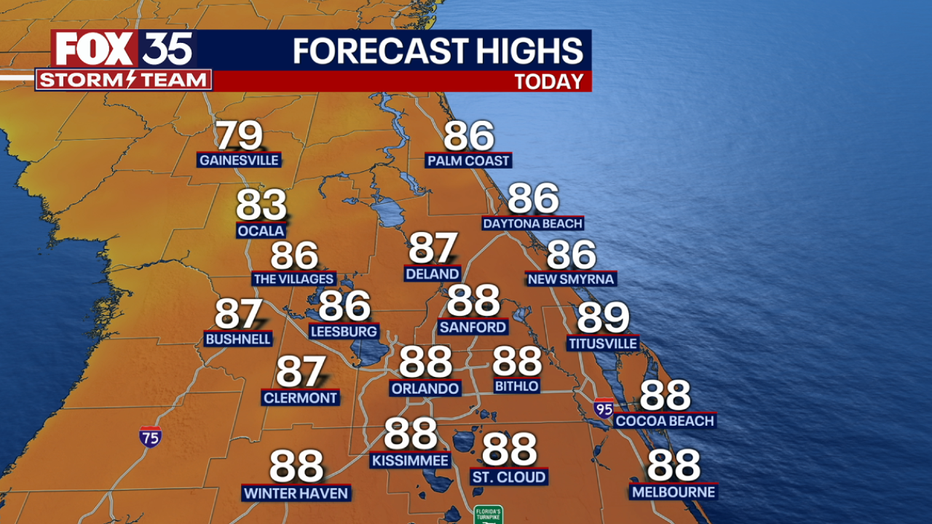 Main weather concerns:
Another warm and windy day across Central Florida. Highs will climb back well into the 80s thanks to a gusty south wind.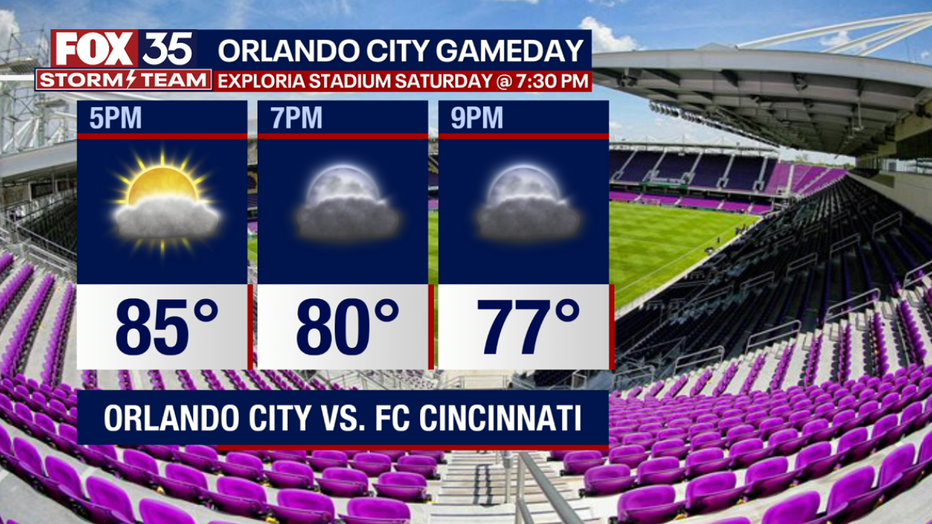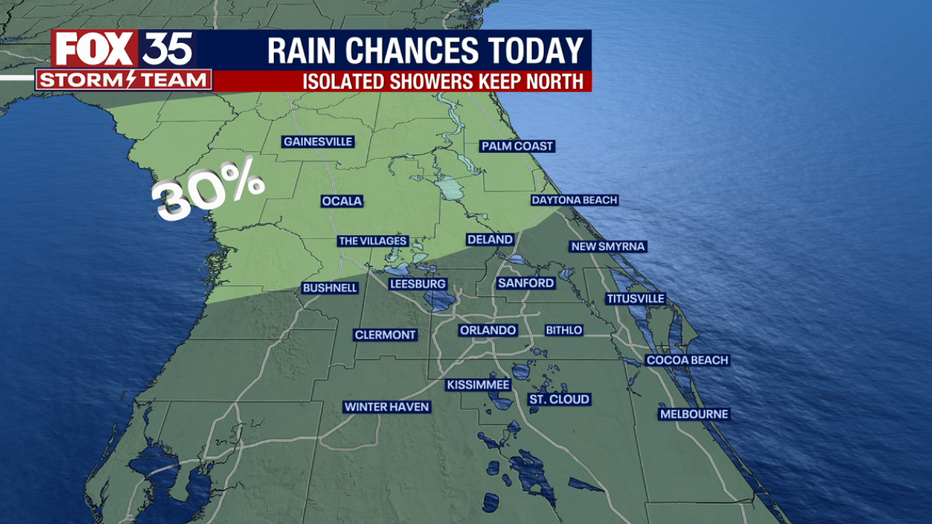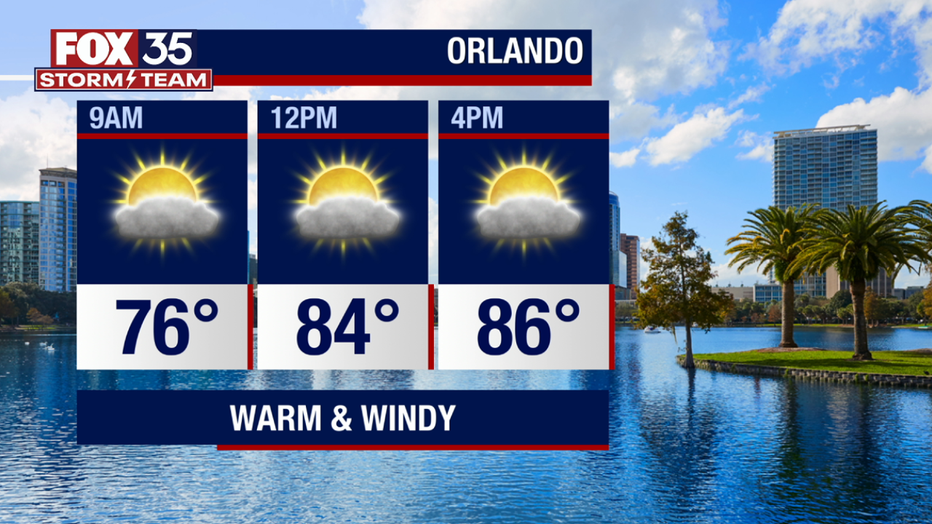 A weak front will push into northern areas today allowing for showers and a few isolated storms. Anyone along and south of I-4 should remain dry today. As the front moves south tonight, isolated showers will become possible. 
Sunday will be cooler with the front south of the area with highs in the upper 70s to low 80s. A few more showers are possible.
BEACHES:
Gusty winds continue along the beaches today. Wind gusts could reach 25 mph at times. Highs return to the upper 80s. Surf is in the 2-3' range in a northeast swell. Southerly wind swell mixes in for the PM. High risk for rip currents all day.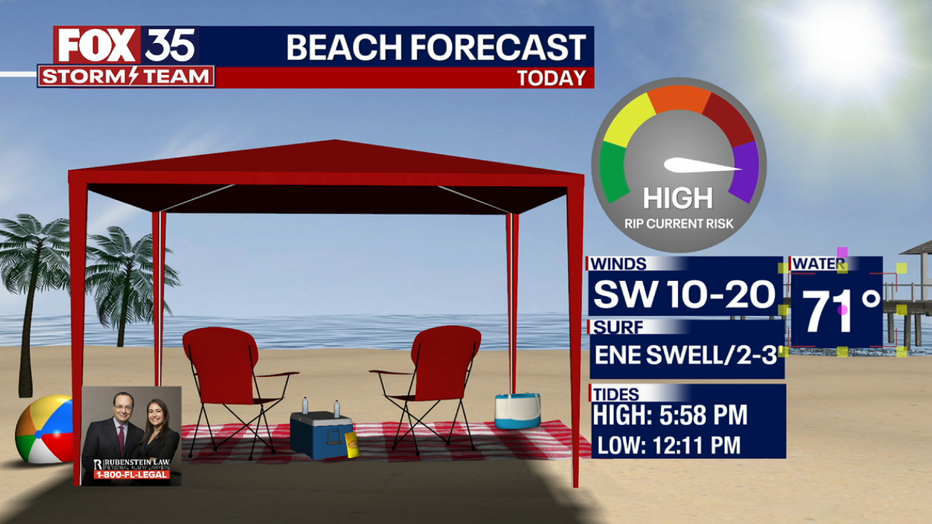 THEME PARKS:
Very warm weather is expected at the parks today with temperatures climbing well into the 80s to near 90. Mostly sunny skies and very windy conditions from the southwest. Rain should hold off today.
OUTLOOK:
The front will move south of the area slowly through the weekend with a continued chance for a few showers during this time, coverage is low however so no drought-buster in the forecast. Winds will ease up slowly and more so into Sunday. 
We'll see more warm days ahead next week with another front possible next weekend.