TIMELINE: Rain chances on the rise through the weekend in Central Florida
ORLANDO, Fla. - Tonight's low: 75 degrees | Today's high: 90 degrees
Main weather concerns: Expect a warm, humid evening across Central Florida. Slight chances are possible into the evening. Rain is in the forecast over the weekend. 
Both Saturday and Sunday coverage will remain in the 60-70% range. Prime rain times look to focus on the PM hours but, don't rule out an isolated shower or storm before that. Rip current risk will also remain high through the weekend at our local beaches. Surf will gradually decrease by late in the weekend, falling to 3-5'. High surf advisory is in effect until 11am today.
BEACHES:
There is a High Surf Advisory at all east coast beaches today until 11am today. Large breaking waves of 5 to 8 feet are expected in the surf zone. A high rip current risk continues today and for the rest of the week all thanks to indirect impacts of Hurricane Lee. Beach erosion is also possible.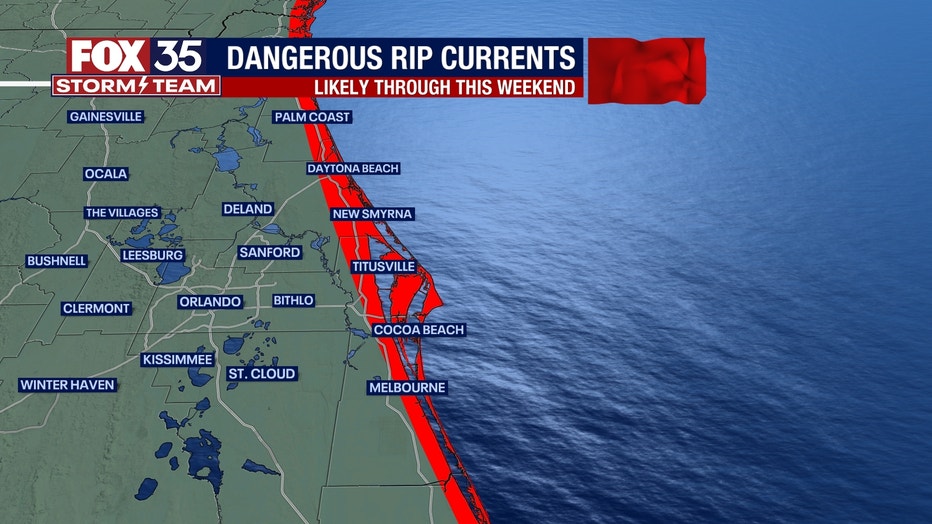 Storm chances rise by the early afternoon hours. Lightning will be of issue in stronger storms.. Highs warm to the upper 80s under partly cloudy skies otherwise.
THEME PARKS:
It will be hot and humid at the parks with highs warming to near 91 degrees and heat index values in the low-100s. Scattered storms return after 2pm today. Be ready to head indoors if you hear thunder roar!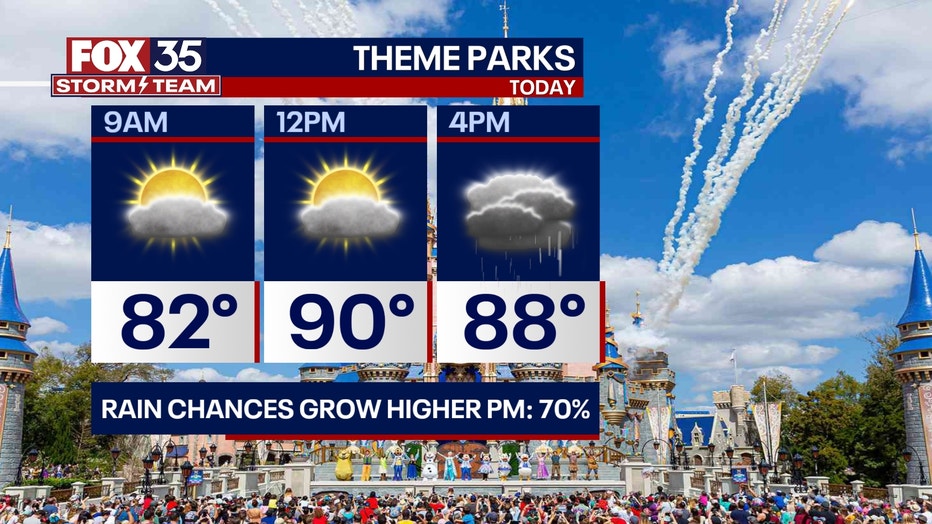 OUTLOOK:
Storm coverage for the pm hours will hold steady through the coming weekend. A weak front will move into Central Florida today. The front will serve as the main driver of shower and storm chances mainly for the pm hours. Our long range models show drier air arrives by the end of next week, this could be wishful thinking though.
TRACKING THE TROPICS:
The FOX 35 Storm Team is monitoring Hurricane Lee and distant Hurricane Margot. Lee is moving north and will need to be watch closely for areas along the Northeast and Canada.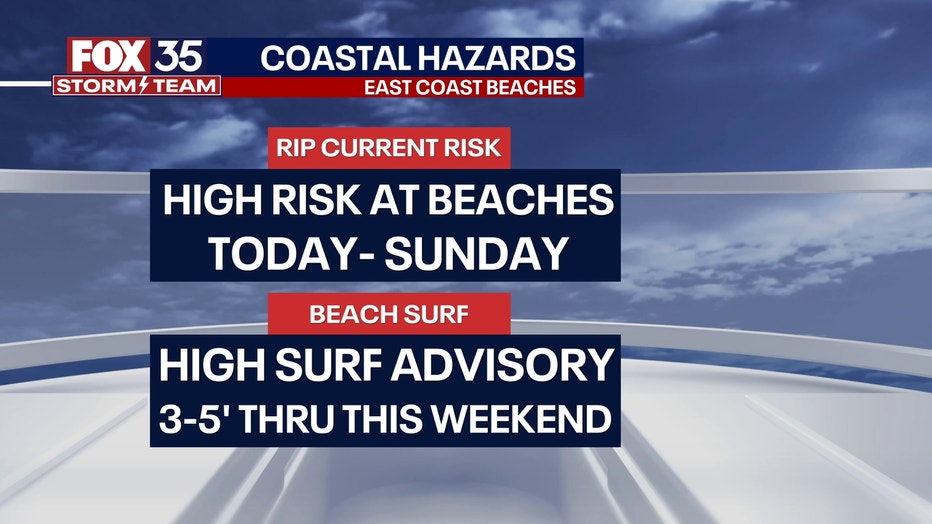 Lee will bring dangerous surf all week peaking by Thursday with surf up to 7-8 feet at its highest along central Florida east coast beaches. Hurricane Margot remains out to sea and will not impact any landmass.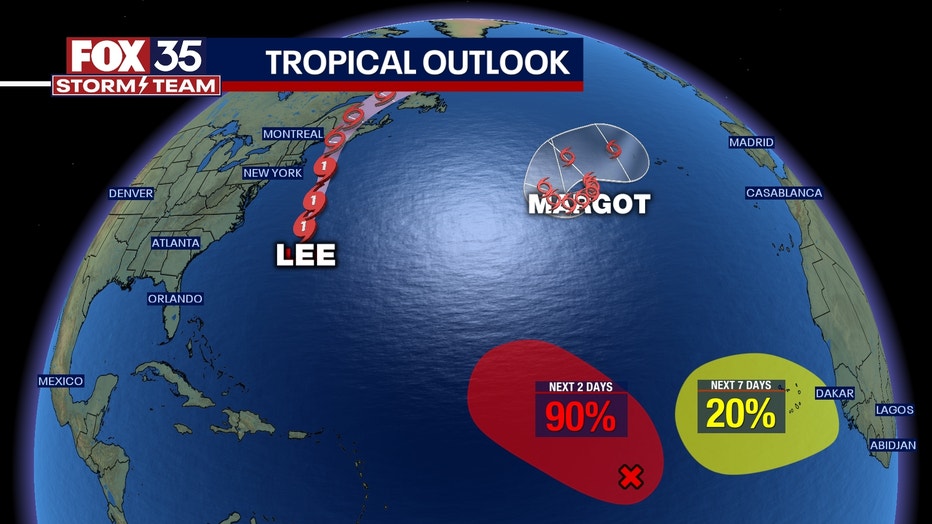 The FOX 35 Storm team is also monitoring Invest 97L which has a high chance (90%) of developing over the next 2 days. A tropical depression could form out of this feature by the weekend. If this developing system gets a name, it will be called NIGEL (Ny-gel). A secondary wave will move off the West side of Africa by the middle of next week. This feature has a 20% chance of developing over the next 7 days