Orlando weather: Heat, dry conditions continue in Central Florida through weekend
ORLANDO, Fla. - Tonight's low: 61 degrees | Todmorrow's high: 88 degrees
Main weather concerns: Expect another warm, dry day for Central Florida on Friday. Temps will come in a bit warmer with highs near 90 along the beaches, mid-80s over the Orlando Metro and upper 80s for the western counties closer to I-75.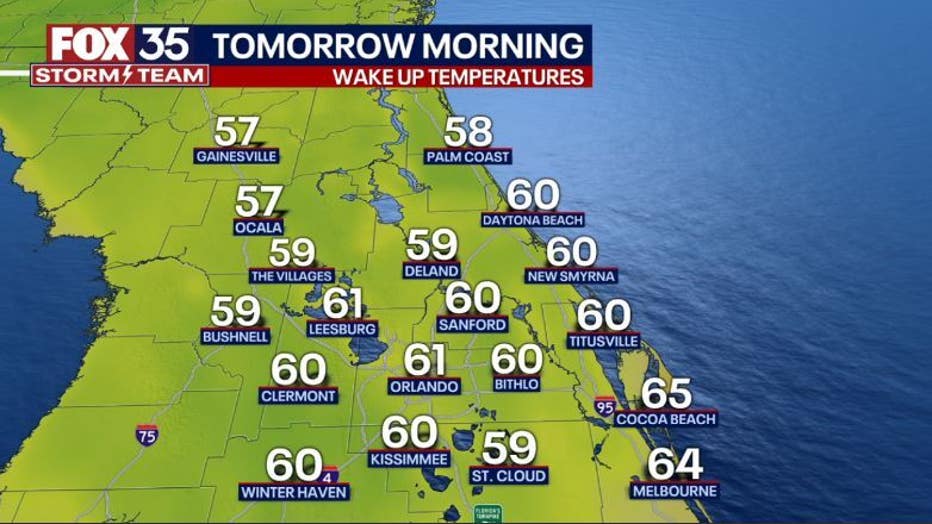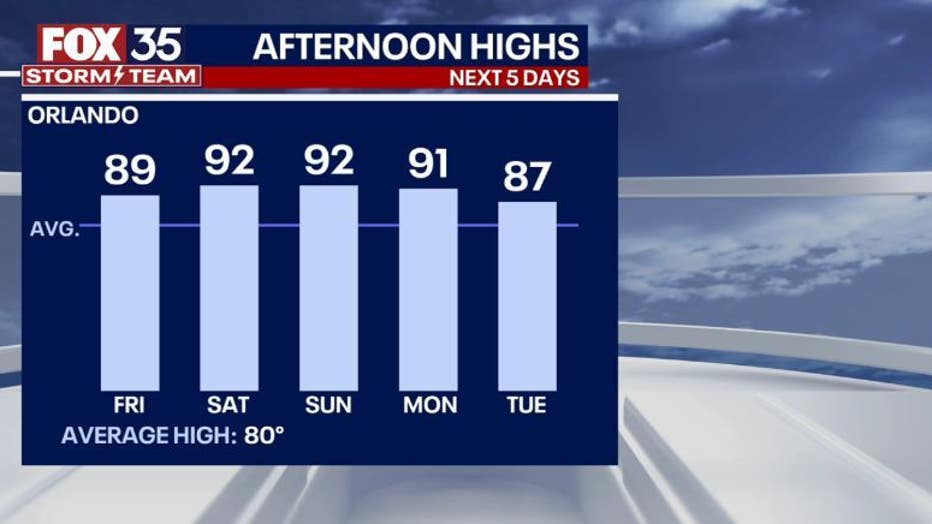 Plenty of sunshine mixing with some high clouds will rule the skies, rain chances are yet again out of the picture.
BEACHES:
Beaches look dry and warm today. Seaside temps settle around 80 today with a nice ocean breeze from the Southeast. Surf rolls in at 2-3' with a dominant ENE swell in the water all day. 
Surf will be best early in the day with favorable tides and lighter winds. Rip current risk is moderate with the biggest threat windows around 12pm and 6pm on this Thursday.
THEME PARKS:
Theme parks will feature mixed skies, dry-warm conditions all day. Highs there will hit in the mid 80s.
OUTLOOK:
Temperatures will continue warming in the coming days, heading into the 90s as we move into the weekend. A weak front will move into the area on Sunday bringing only slight rain opportunities in the 10% or less range. 
A stronger system with more robust rain chances could come in early next week. Wishful thinking? Time will tell and we'll be tracking. We need rain in a bad way around here – hopefully Mother Nature will deliver!