Orlando weather: Hot, dry day across Central Florida; rip current risk high at local beaches
ORLANDO, Fla. - Today's high: 92 degrees | Tonight's low: 73 degrees
Main weather concerns: Hot, dry weather dominates Central Florida on this Tuesday. Expect inland highs near 92, coastal areas remain in the 80s. Skies are dry, atmospheric moisture is currently quite low. 
Rip current risk is quite high again today at all Central Florida beaches. Keep in mind that many ocean rescues were performed over the Holiday weekend and the same ocean conditions are in play again today.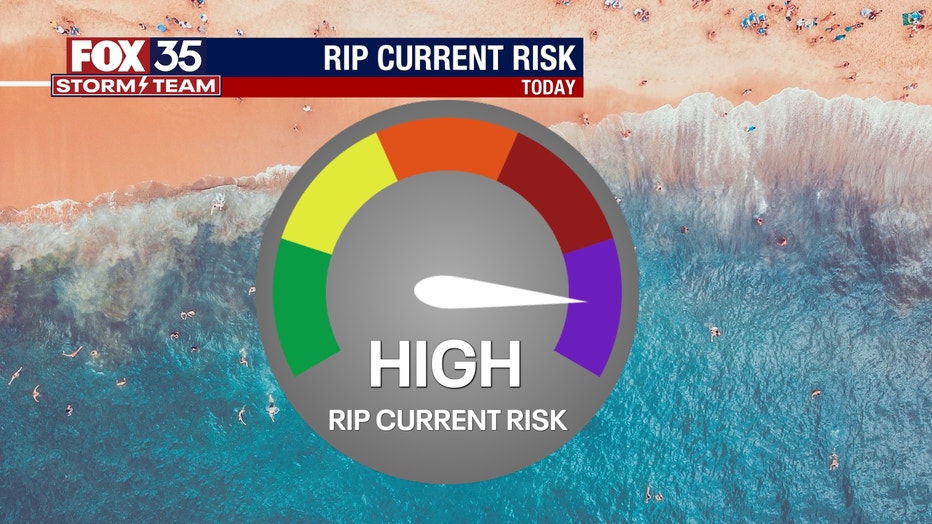 BEACHES: While local breezes will ease up a bit on this Tuesday, swell energy from the open and distant Atlantic is still gathering in our local surf zones. Dangerous surf conditions are in play again today. Out of the water, beach conditions look great! Dry skies, warm temps and the eventual formation of some cooling ocean breezes. Surf is in the 2-4' range as a mix of ocean swell courses through the local surf zones.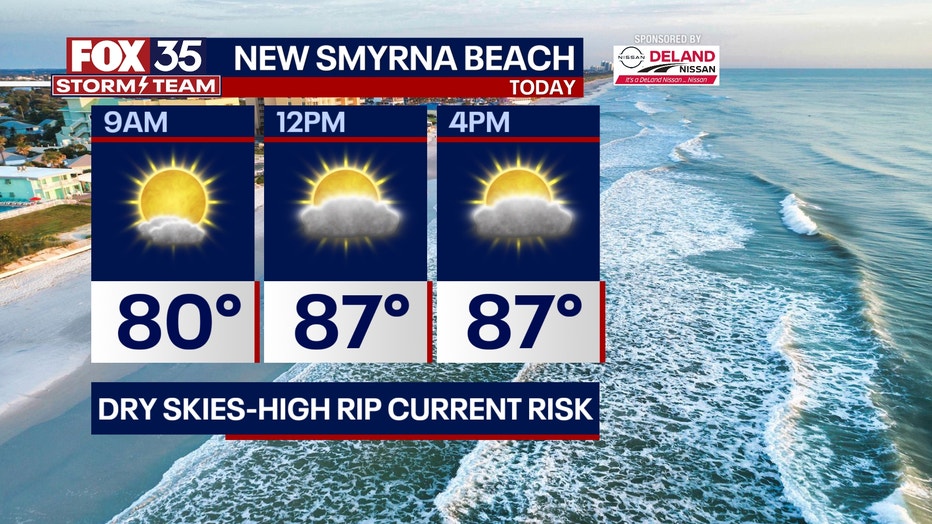 THEME PARKS: It is a great day to head to the these parks with a dry, mostly sunny outlook. Afternoon highs will warm to near 92 with a light NE breeze. Stay hydrated and have a fun day at the parks.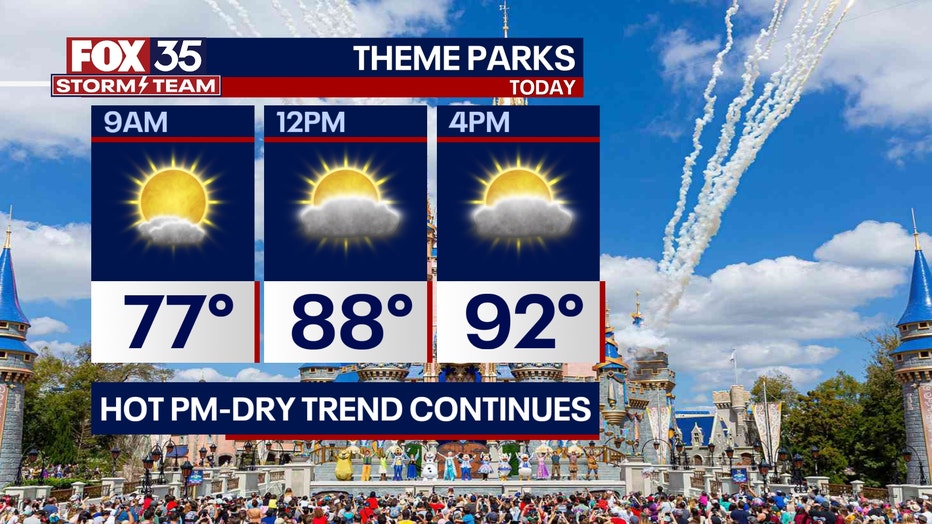 OUTLOOK: Dry air continues to dominate into the middle of the week with winds remaining out of the northeast. Lows will be comfortable each morning during that time frame, in the low 70s inland. We could see a bit more moisture and warmer weather by the end of the week. Rain chances don't appear to return until around Friday-Saturday & Sunday. Chances by that time appear to be in the 30-40% range.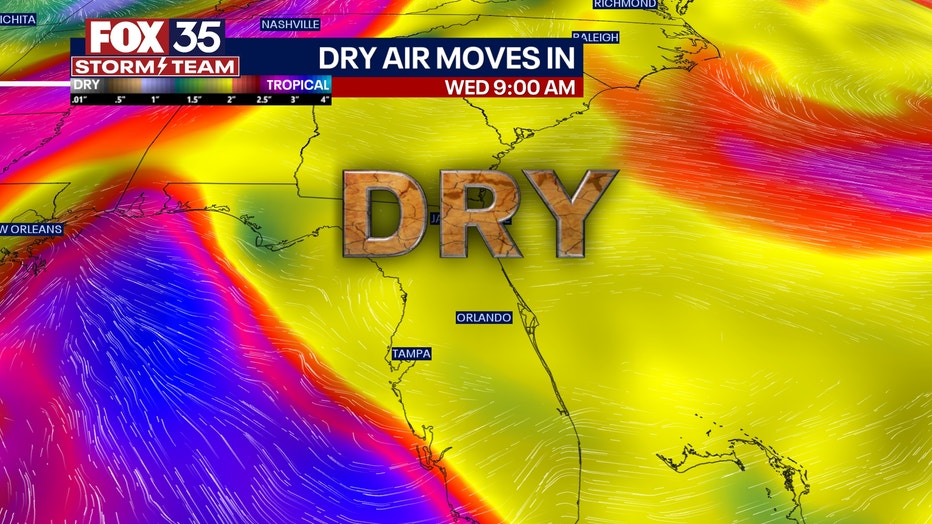 TRACKING THE TROPICS: A tropical wave (Invest 95L) continues moving Westward through the Tropical Atlantic, a secondary tropical wave with high chances for development is directly behind that.  Models indicate that the lead wave with a 100% chance for development could become a named storm "LEE" by this weekend, if not before. 
 The track on future Lee will take the system North of the Caribbean Islands by this weekend with a big, broad sweeping curve East of the Bahamas longer term. From there, future "LEE" rides offshore, parallel to the Atlantic seaboard. It's important to remember that storm details and track will change a bit in the coming days. 
The fact that a very strong hurricane will be close by in the Atlantic should have your attention in the coming days ahead. The FOX 35 STORM TEAM is tracking this situation so, depend on us to keep you updated along the way!