Orlando weather: Hot, dry and sunny day expected across Central Florida
ORLANDO, Fla. - Today's high: 94 degrees | Tonight's low: 74 degrees
Main weather concerns: We have another hot and dry Wednesday ahead across central Florida. Expect highs through the Orlando near 94 with coastal areas in the upper-80s. Skies are dry with a mix of sun and clouds. If you have any outdoor plans, don't forget your sunscreen. The UV Index remains elevated with a lot of sunshine expected.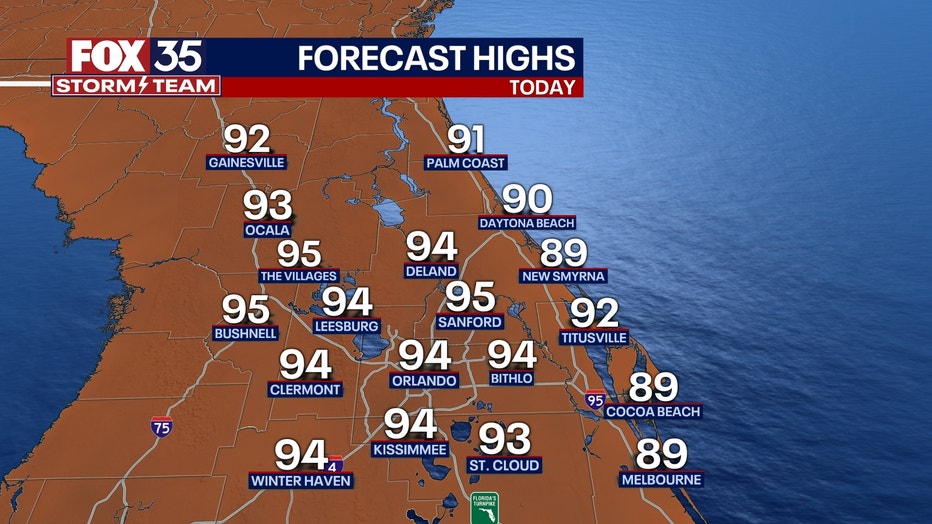 BEACHES: Rip current risk is quite high again today at all Central Florida beaches. On the sand, the weather looks great. Skies remain dry with warm temperatures in the upper-80s to near 90 degrees. Surf is in the 2' range.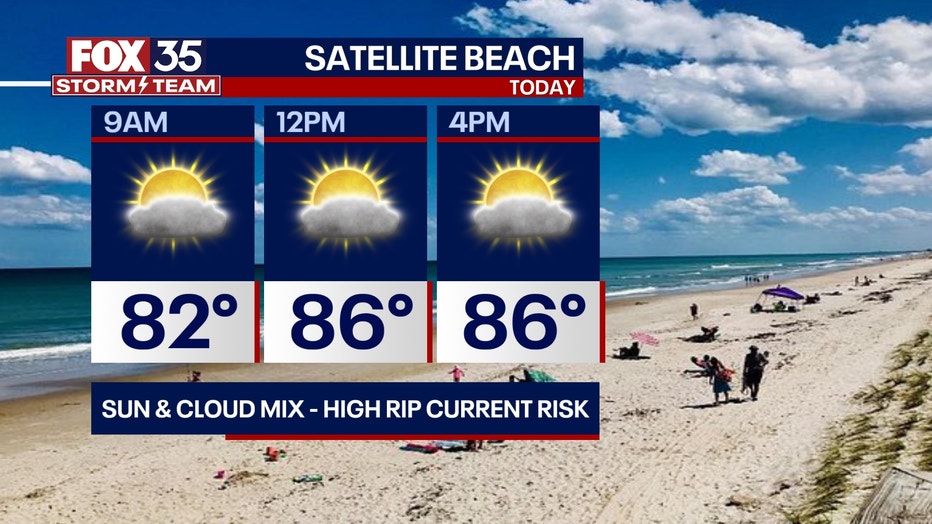 THEME PARKS: If you are heading to the theme parks today, don't forget to stay hydrated. Afternoon highs will soar to near 94 degrees with mostly sunny and dry skies. Have a fun day at the parks.
OUTLOOK: Rain chances remain low through Thursday as dry air continues to dominate. Wake up temperatures each morning will be comfortable in the low 70s inland. We could see a bit more moisture and warmer weather by the end of the week. Rain chances don't appear to return until around Friday-Saturday & Sunday in the 30-40% range. Afternoon highs for the rest of the week return to the mid-90s inland.
TRACKING THE TROPICS: The FOX 35 Storm Team is monitoring Tropical Storm Lee. This storm is forecast to become a major hurricane by this weekend and track North of the Caribbean Islands. Long range models are hinting at a broad sweeping curve East of the Bahamas longer term. 
This is something we will be watching closely and let you know if anything changes. Invest 96-L has a 60% chance for further development. The tropical wave could become a tropical depression by this weekend.  
The FOX 35 Storm Team is tracking this situation so, depend on us to keep you updated along the way on air and online!