Orlando weather forecast: Strong storms, heavy rain possible Friday night
ORLANDO, Fla. - Tonight' low: 75 degrees
Tomorrow's high: 93 degrees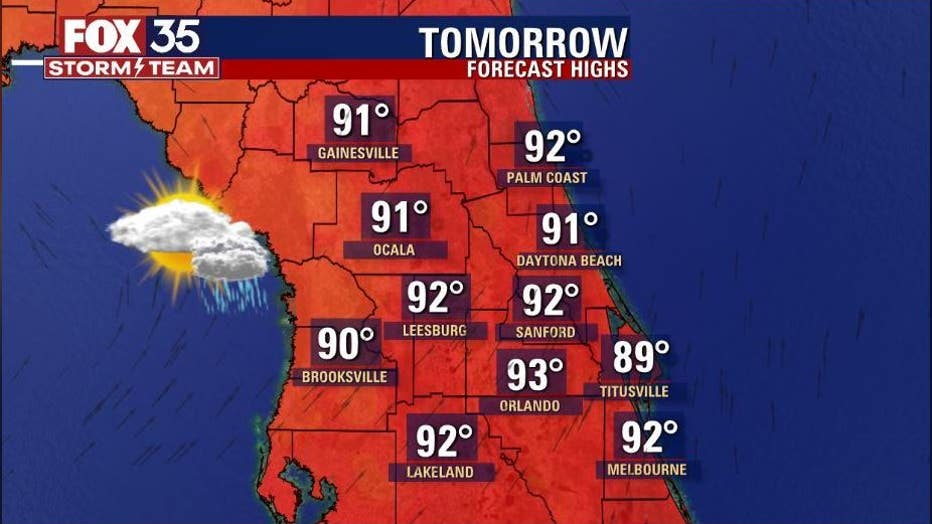 Rain: 
70% chance PM Storms
Main weather concerns:
Temperatures will be heating up this weekend. Afternoon highs soar to the mid-90s with feels like temperatures in the triple digits. We start the dry on a dry and muggy note, but storm chances will be on the rise after lunchtime, through sunset. Within the thunderstorms, you can expect heavy rain, frequent cloud-to-ground lightning and the chance for gusty winds.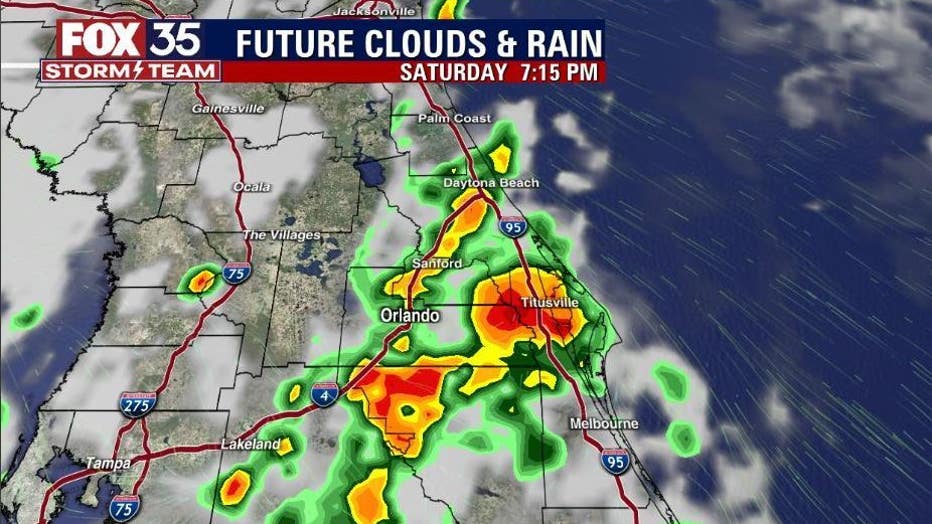 BEACHES:
Shower and storm chances will increase across the coastal counties tomorrow afternoon/evening. A few showers will be possible as the sea breeze develops. Beach visitors and residents alike should be on the look put for lightning strikes and areas of heavy rain. Rip current risk is also on the rise, HIGH levels this weekend. Ocean swell from distant Hurricane Earl will increase a bit today, filling in and growing in size through the weekend.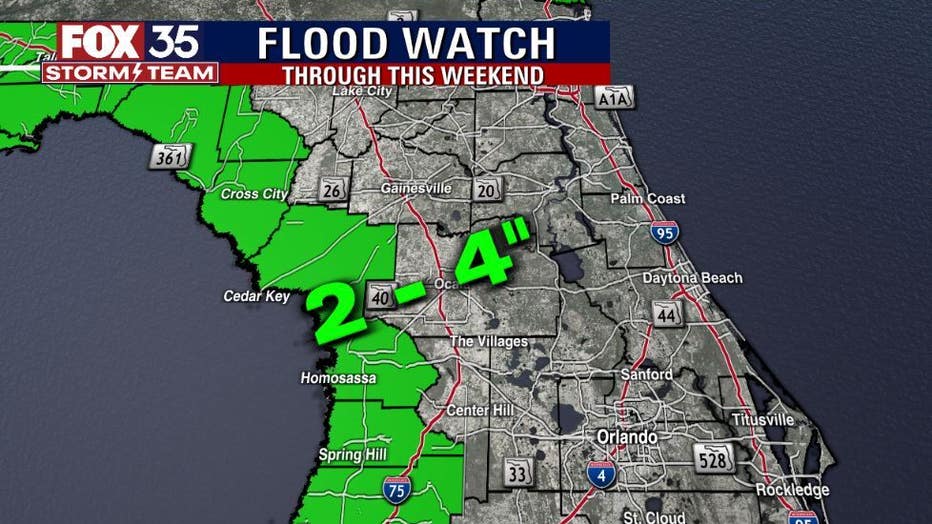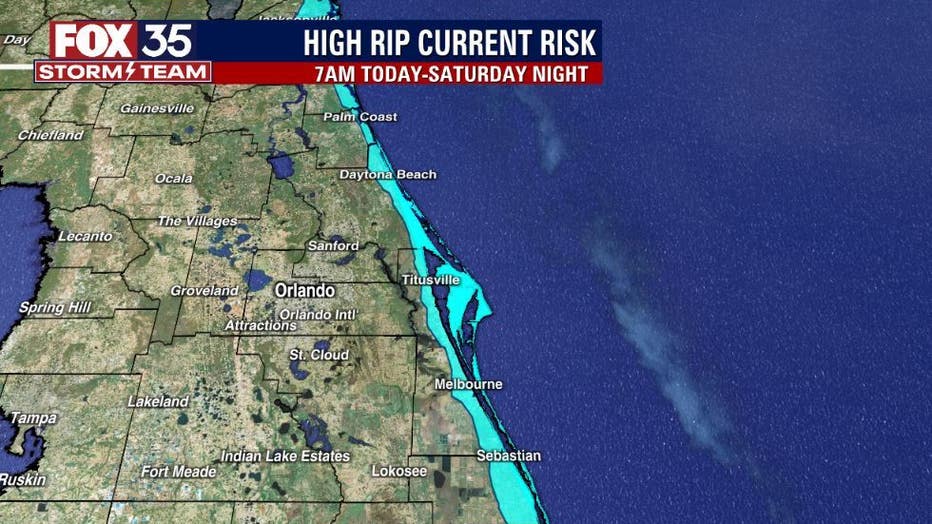 .
THEME PARKS:
Hot and humid conditions will continue this weekend with feels like temperatures in the triple digits. Stay hydrated and take breaks inside the a/c. Best chance for rain between 3pm-7pm. Heavy rain and lightning will be likely. When thunder roars, go indoors.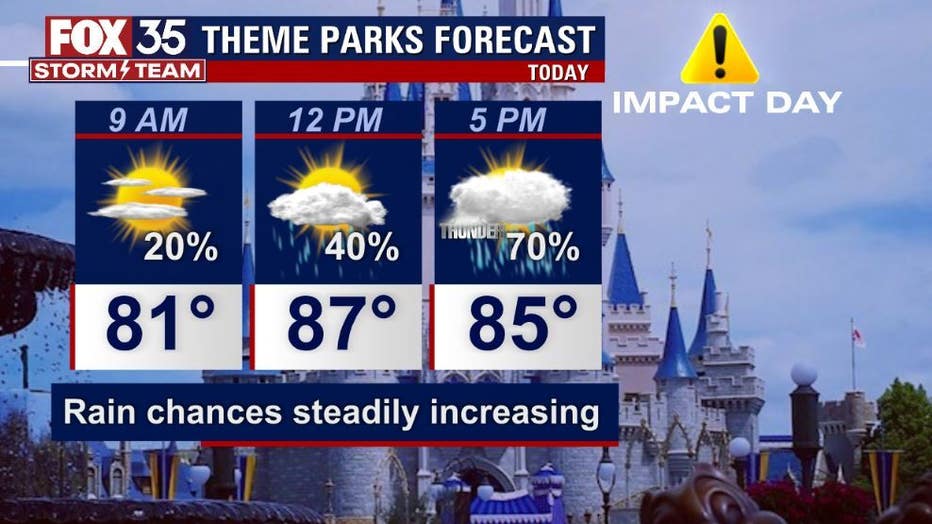 EXTENDED OUTLOOK:
Heavy rain and lightning will become the marquee threats each afternoon through Sunday. Tropical moisture is increasing across the Florida peninsula bringing rain to all Central Florida locations through the weekend. Rain chances remain elevated through the middle of next week.
| DOWNLOAD THE FOX 35 STORM TEAM WEATHER APP |
Most of the rain will develop on the PM side of the day, but with such heavy tropical moisture at play. Don't rule out rain drops before the PM hours! Rain chances remain elevated through next Wednesday.
TROPICS:
Hurricane Earl is bringing tropical storm conditions to Bermuda today but stays away from land longer term as it grows in size.
There are three tropical waves with a low chance for further development at this time. 
The FOX 35 Storm Team continues to monitor long-term tropical models. 
Remember to stay alert as we approach the peak of the hurricane season, which is on September 10th (tomorrow). Track the tropics in real-time on the FOX 35 Storm Team weather app.