Orlando weather: Hot and sunny week ahead with possible cool-down this weekend
ORLANDO, Fla. - Tonight's low: 64 degrees | Tomorrow's high: 86 degrees
Main weather concern: Tuesday will deliver another warm and sunny day in Orlando and Central Florida. Highs will climb into the 80s in most areas, including the beaches along the Atlantic Ocean.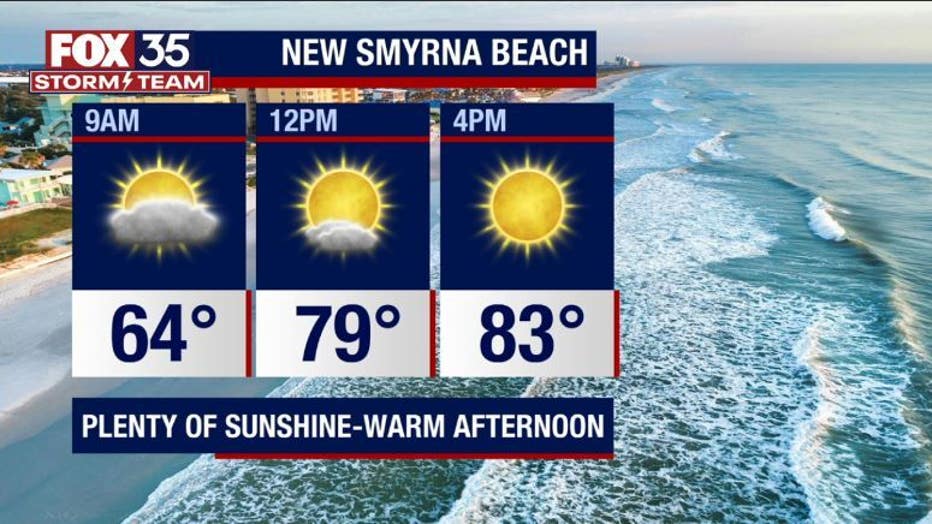 Florida beach forecast: It's another great day to head to the beach with abundant sunshine and highs into the low 80s. Surf is down compared to the fun weekend Northeast swell. Expect 1-2' of leftover Northeast swell on Monday. We will have some westerly breezes throughout the day, and a moderate risk of rip currents. The UV index is very higher – 8 out of 10 – so make sure to protect yourself and wear sunscreen. Also, if headed to the ocean, always swim near a lifeguard.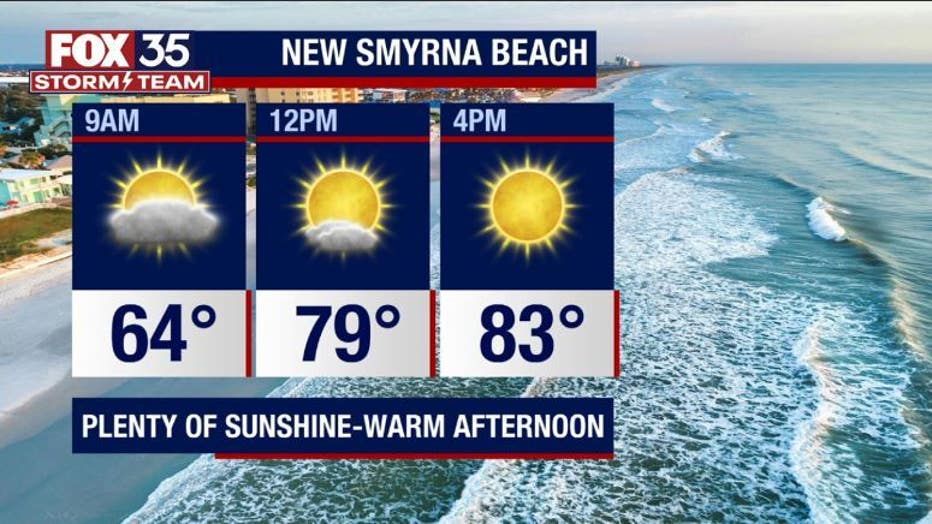 Orlando theme park forecast: Fair and warm weather at the parks Monday with temperatures climbing well into the 80s. We'll see plenty of sunshine all afternoon with a high near 85 degrees.
Weather forecast for the week: High pressure continues to dominate this week in Central Florida, meaning more heat and little to no rain. There are signs a front could finally punch into Florida this weekend, which could bring cooler weather.