Orlando weather: Cooler start leads to picture perfect day in Central Florida
ORLANDO, Fla. - Today's high: 83 degrees
Tonight's low: 62 degrees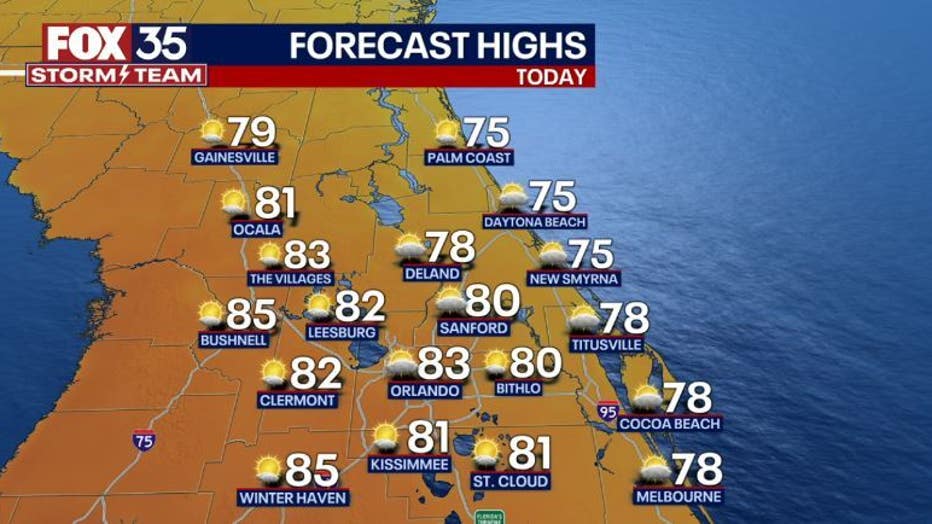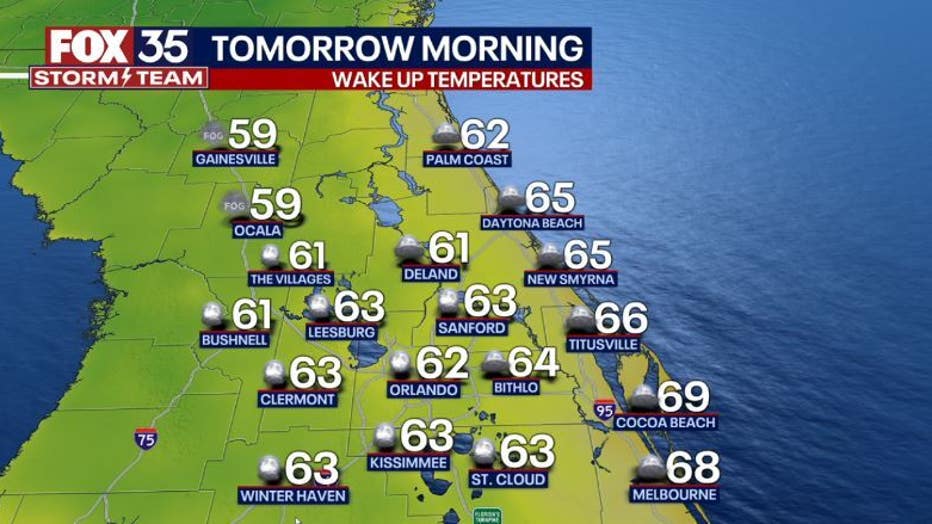 Main weather concerns:
Beautiful weather returns to the area today. Highs are in the lower 80s inland, mid-upper 70s along the beaches. Expect ample sunshine and periodic breezes from the Northeast inland, a bit stronger along the beaches.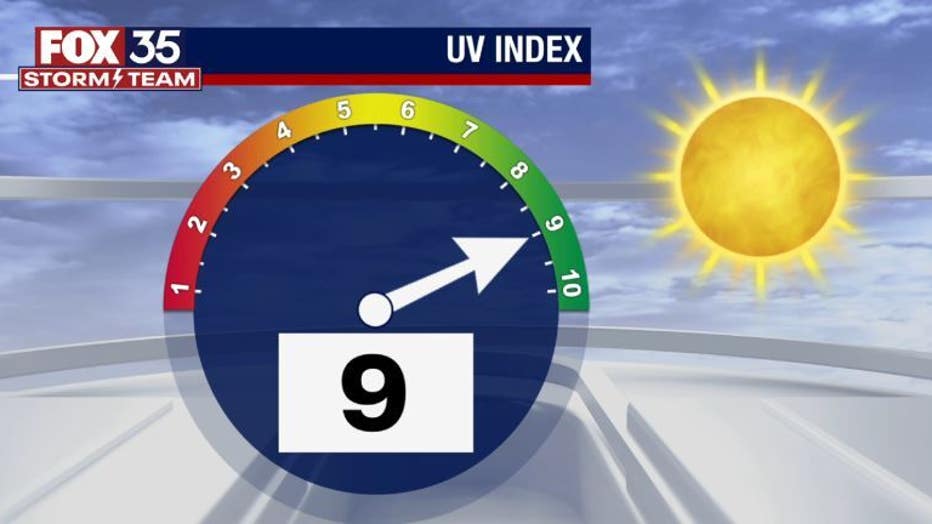 There's a HIGH RISK of rip currents again today. Timing looks to be around 12pm this afternoon through the early evening.
BEACHES:
Beaches look rather nice on this Thursday. Lots of sunshine and comfortable temps in the 70s will be the rule. Rip current risk is HIGH. Entering the surf is not advised. A combination of tidal effects and the arrival of a new long period swell will keep the risk elevated through Friday.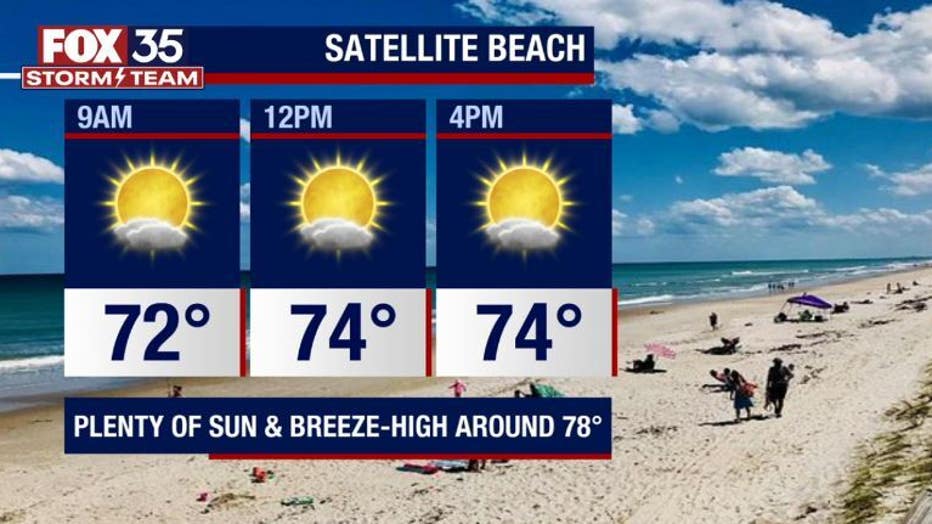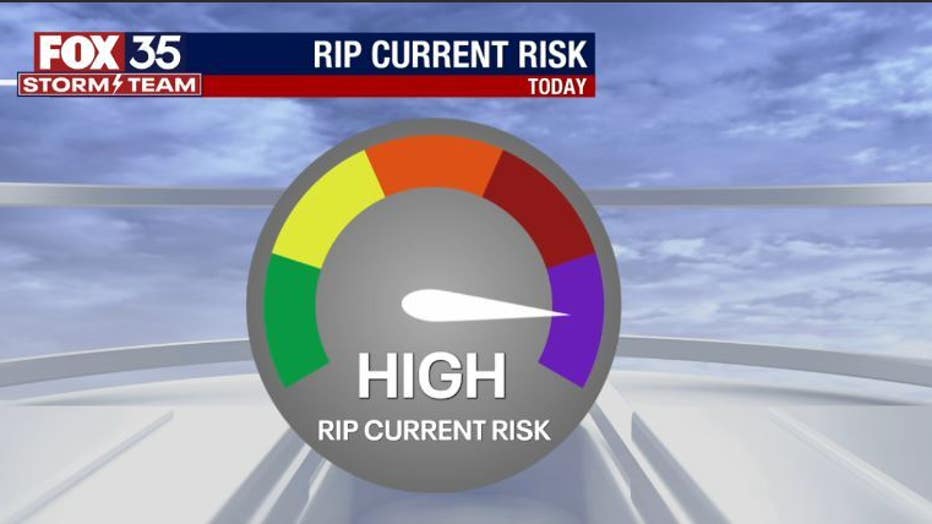 Winds along the coast will come from the Northeast, pulsing up to 20mph at times. Don't forget the sunscreen as well, the UV index remains near a 9 (high range)
THEME PARKS:
Theme parks look incredible today. A cool morning gives way to a pleasant afternoon. Highs park side hit near 83 this afternoon, skies are dry all day.
OUTLOOK:
Looking ahead to the weekend-mainly dry weather is expected with only very slight shower chances on Saturday and again Monday.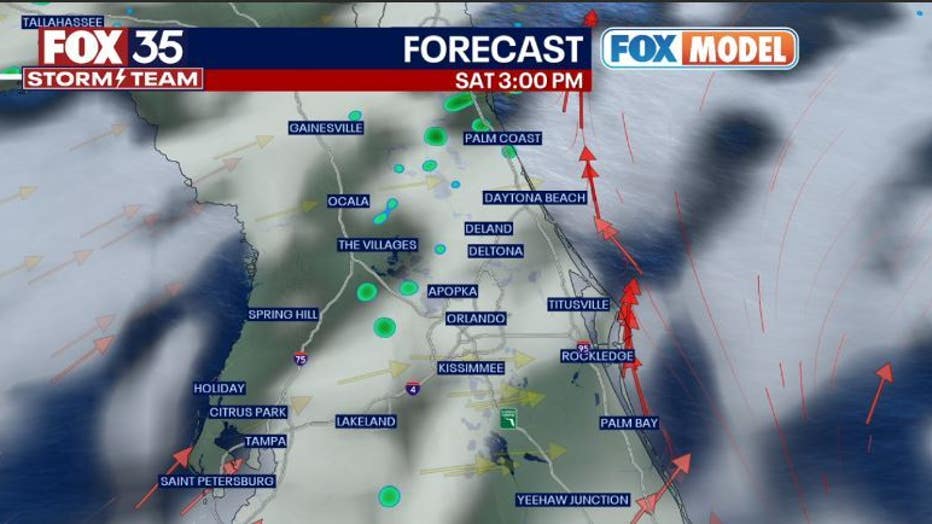 Coverage both days likely won't exceed 20% or so. Temps will also jump up a bit, back to the 90s during the weekend and again early next week. Stay cool friends and pray for some rain, we need it bad