Orlando weather: Burn bans issued across Central Florida amid dry weather conditions
ORLANDO, Fla. - Today's high: 86 degrees
Tonight's low: 67 degrees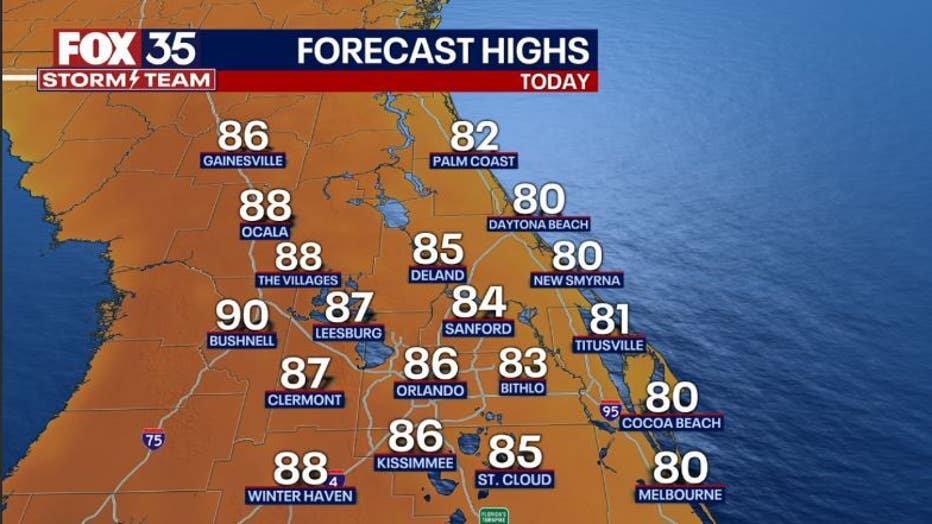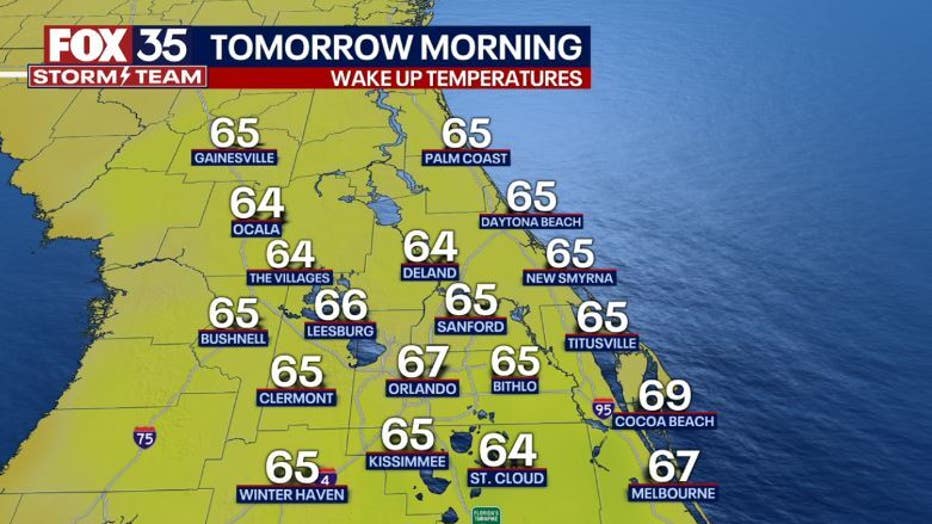 Main weather concerns:
On this Friday, we continue with warm-dry weather all across Central Florida. Consider a good quality sunscreen and hydrating if you're out and about for any expanded length of time.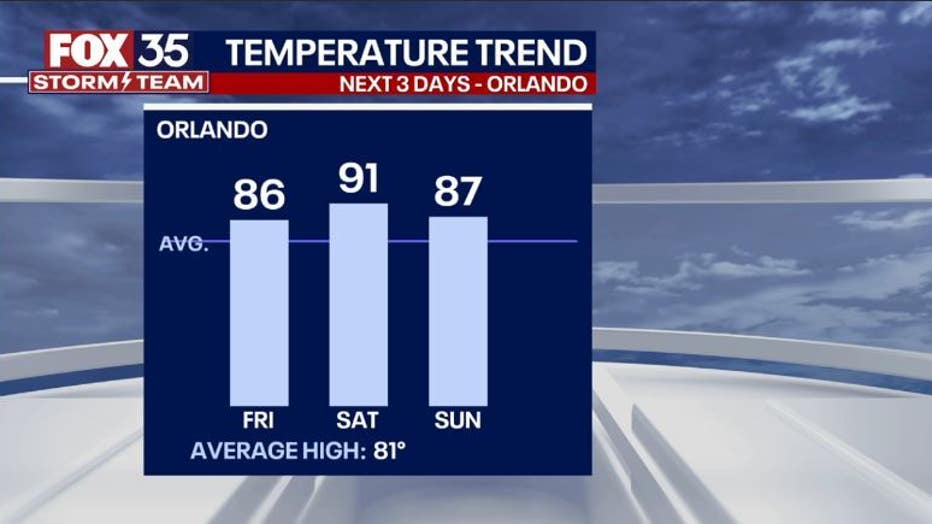 Rip currents along ALL Central Florida beaches will be of issue yet again and that trend will continue through the weekend.
BEACHES:
Beaches look great weather wise overall on this Friday and through the weekend. Be mindful of the rip current risk, trending high now.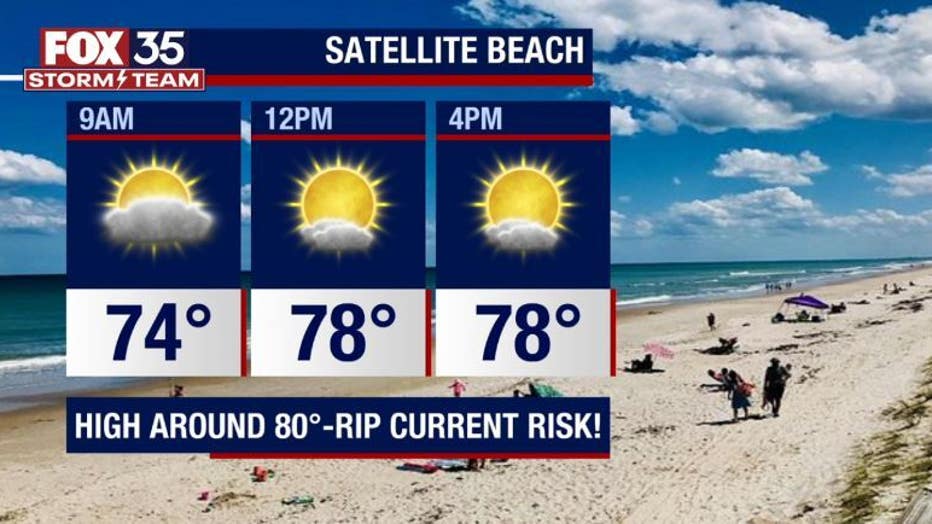 Rip currents can cause problems for even the strongest swimmers. Winds will rotate out of the Southeast today, increasing the coastal temps a bit with highs around 80. Over the weekend mid-upper 80s will return to the beaches, sunshine and dry skies continue then as well. Surf is in the knee-waist high range today with favorable winds early-keeping surf conditions clean. 
Seabreeze will increase into the PM hours adding some texture to the incoming long period swell. Low tide: 11am  high tide:5pm
THEME PARKS:
Theme parks look incredible today. A cool morning gives way to a warm afternoon. Highs park side hit near 87 this afternoon, skies are dry all  day.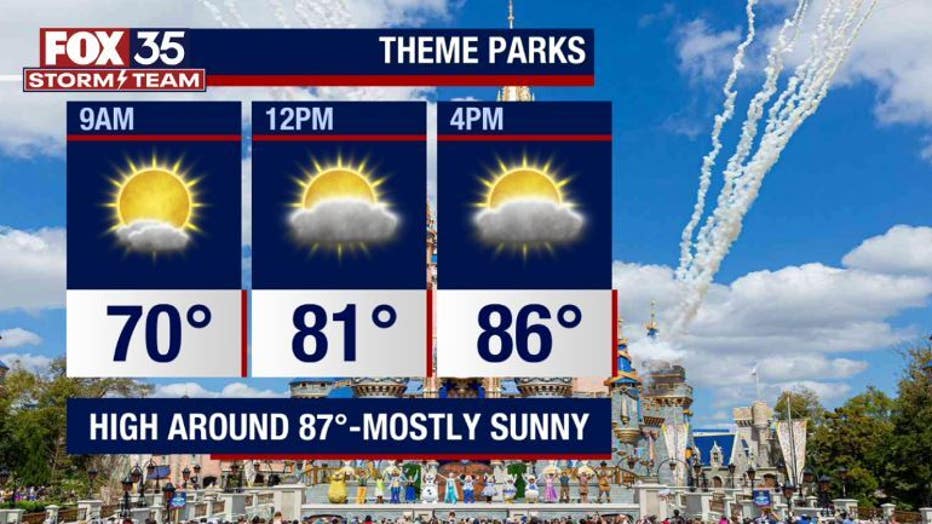 OUTLOOK:
Looking ahead to the weekend-mainly dry weather is expected with only very slight shower chances on Monday. Coverage likely won't exceed 20% or so. 
Temps will also jump up a bit, back to the 90s during the weekend and again early next week. Burn bans are in effect for Seminole, Orange, Osceola, Sumter, Lake and Brevard counties until further notice!