Orlando Police chief 'presides' over marriage proposal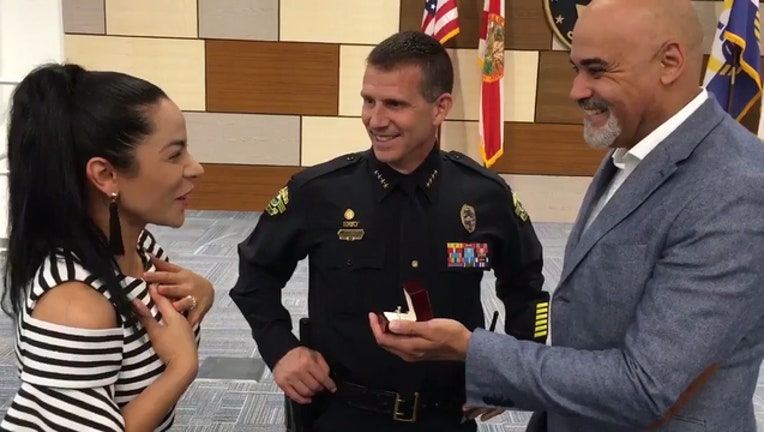 ORLANDO, Fla. (WOFL FOX 35) - Orlando Police Chief John Mina "presided" over what he calls a first: a marriage proposal at Citizens Police Academy graduation.  Video of the proposal was posted on the agency's Twitter page on Wednesday. 
As part of OPD's Citizens Police Academy, members undergo a "shoot/don't shoot" scenario-based incident in which they are the officers, responding to a "suspicious incident." It's an enlightening experience to step into an officer's shoes.