Orlando leaders approve new alcohol sales permit, 6-month moratorium on new bars, clubs
ORLANDO, Fla. - The Orlando City Council on Monday approved a new policy that will drastically impact how downtown bars and nightclubs operate.
On a unanimous vote, council members passed a moratorium that blocks new bars and clubs from opening downtown for the next six months. The moratorium goes into effect immediately and will allow the city to study safety issues.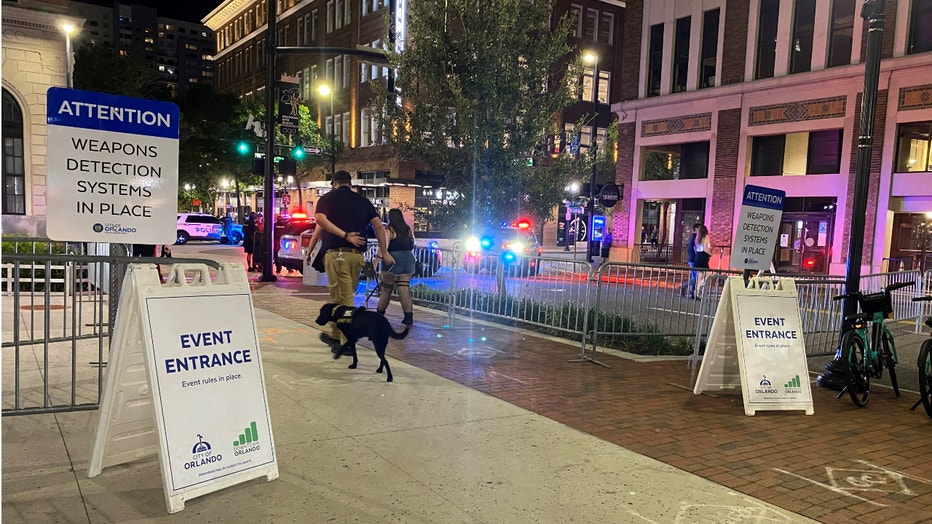 The city also approved a new alcohol sales permitting process that would require any club or bar that sells alcohol between midnight and 2 a.m. to obtain a new permit, have metal detectors, ID scanners, and added security at the cost of the business owners.  That measure passed on a vote of 5-2.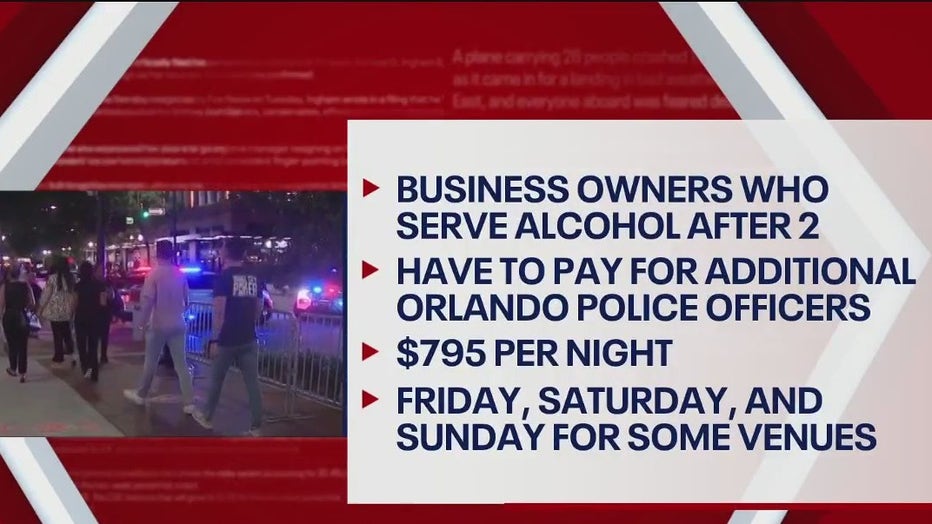 Additionally, 30 police officers will patrol outside bars and clubs.  "They are separate from the officers who are just on duty," explained Orlando Police Chief Eric Smith. "These are officers who come in and basically work the off duty and basically handle the street corners, in front of the clubs – to free up the other officers to do proactive work."
This permit came forward by the city as a way to curb violence downtown, but business owners are concerned about the added costs – estimated at $795 a weekend night for some venues.
"The business owners are really worried about their livelihoods, about how their businesses will be impacted by this permit and ordinance," said Monica McCown with the Orlando Hospitality Alliance. "For those people that are having to pay for the extra duty, it is still a very big expense for them. These are small businesses, so it will be hard for those businesses to adapt to hundreds of thousands of dollars of extra expenses.
The new alcohol-permitting process goes into effect on May 1.