Orlando International Airport to add over 3,000 parking spaces ahead of Memorial Day weekend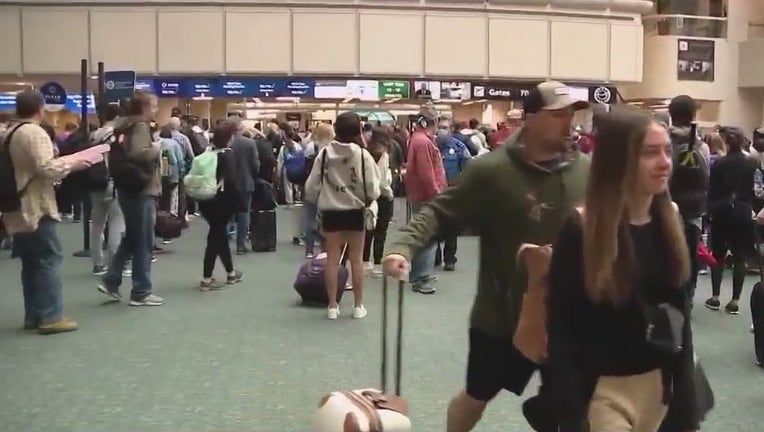 article
ORLANDO, Fla. - In an effort to prepare for over one million travelers to pass through Orlando International Airport (MCO) over the next week, officials announced the opening of a new parking lot that will bring over 3,000 additional spaces during Memorial Day weekend.
MCO will open the West Park Place parking lot which will be located at Tradeport Drive, adding 3,100 more parking spaces for travelers. 
Airport officials said they're expecting more than 1.1 million travelers at MCO during the 7-day travel period — accounting for about 16% more passengers than the year before. 
MORE TRAVEL NEWS
Memorial Day weekend travel dates run from Thursday, May 25 to Wednesday, May 31. The busiest day at MCO is expected to be Saturday, May 27 with an anticipated 169,659 arrivals and departures. 
The second-busiest day is expected to be Friday, May 26 with an anticipated 167,152 arrivals and departures. 
Travelers are urged to check the airport website along with MCO's social media channels for updates on the latest parking information.