Orlando Fire Department announces passing of arson bomb squad K9 Jessie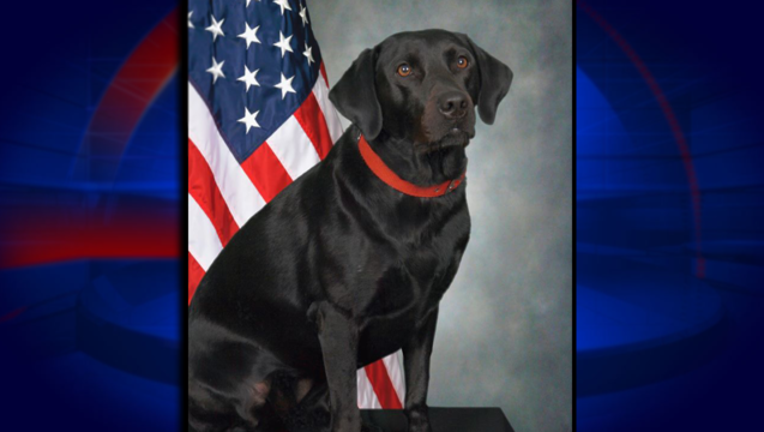 article
ORLANDO, Fla. (FOX 35 WOFL) - The Orlando Fire Department announced today that their beloved arson bomb squad K-9, Jessie, has passed away.
Jessie started her career as a guide dog for the visually impaired. Although her willingness to help was great, her active and energetic personality made her perfect for the line of work as a service dog. 
Maine Specialty dogs adopted Jessie and began training her as an accelerant detection K-9. She proved to be a valuable asset after just five weeks of training. 
She was then paired with her handler, Lieutenant Ronald Verbal, and certified as a team by the Maine State Police.
Jessie began serving the City of Orlando Fire Department in May 2011. She assisted in hundreds of fires and was challenged in several cases dealing with arson and homicide. Team Lt. Verbal and Jessie had a 100% conviction rate on every case tried in court.
Jessie also saved the Arson Bomb Squad countless hours of time and manpower in investigations because of her keen ability and determination to point out suspicious items on scenes. She assisted on many cases with mutual aid throughout Central Florida.
Jessie served our Orlando citizens for six years until her last call on August 3, 2017. She died from natural causes.
The Fire Department is looking into the future, as Arson Bomb Squad Lieutenant Jason Revolt has accepted a new partnership and will continue the Orlando Arson Dog legacy by traveling to Maine to receive training and a new addition to the City of Orlando Arson Bomb Squad. They will announce the newest member in the near future once training is complete.