Orlando Farmer's Market at Lake Eola reopens after months-long closure
ORLANDO, Fla. - The popular Orlando Farmer's Market is returning for the first time since the start of the coronavirus pandemic surge in March. 
Orlando Mayor Buddy Dyer announced the reopening earlier this week after eight months of being shut down. 
The popular market features fresh seasonal fruits and vegetables from local growers, baked goods, prepared foods, cheeses, and desserts. 
MORE NEWS: 'This is the time to heal': President-elect Joe Biden, VP-elect Kamala Harris address nation
There were only 25 vendors open when the farmer's market reopened on Sunday, despite 35 being scheduled to return. There were also new safety protocols in place, like wearing a mask, hand sanitizer dispensers, and social distancing.
"We're so happy to be back!" said Maegan Hoffman, who was visiting the market. "Thanks for bringing it back, we've been waiting for months."
The market's vendors say they're happy to be back too.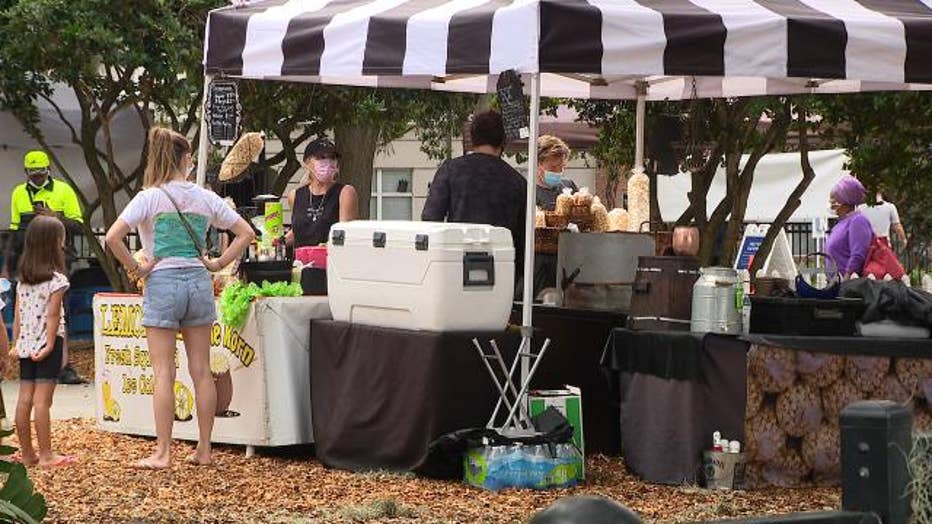 "We're excited to get back into it, again," said Jenny Lankenau, who was running a Raw Juice Bar serving plant-based fruit and vegetable smoothies. "We do a lot of business here and it's a lot of exposure for us, to get people to our storefront, as well."
GET THE NEWS YOU NEED TO KNOW: SIGN UP FOR FOX 35 NEWS EMAILS
Managers said that they could shut down again if COVID-19 numbers spiked, but for now, they will be there again every Sunday from 10 a.m. to 3 p.m.
Tune in to FOX 35 Orlando for the latest Central Florida news.