Orlando dog, Pearl, is the world's shortest dog alive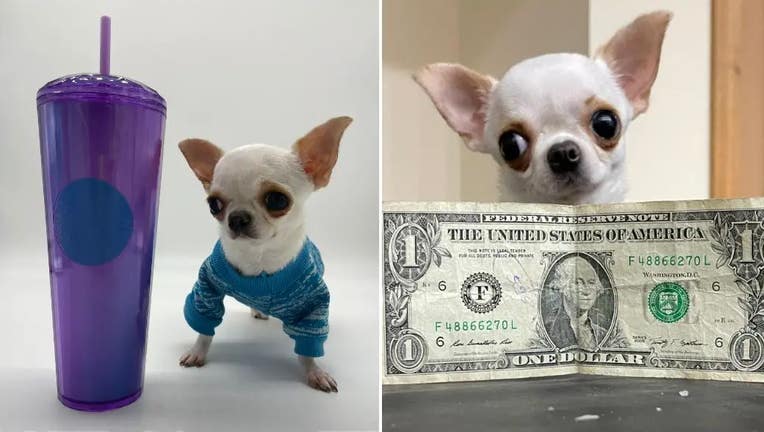 article
ORLANDO, Fla. - Meet Pearl! The tiny Chihuahua, from Orlando, Florida, was recently crowned the world's shortest dog alive, according to the Guinness World Records.
She took home the title on Sunday, April 9, on the set of Lo Show Dei Record in Milan, Italy, officials said. 
So how short is she? The pocket-sized dog stands at a record-breaking height of 3.59 inches. That's smaller than a popsicle.
From nose to tail, Pearl measures nearly the same size as a dollar bill. She weighs a little over a pound, which is less than a basketball!
Pearl was born on Sept. 1, 2020, at Crystal Creek Animal Hospital in Orlando.
She resides in the City Beautiful with her owner Vanesa Semler, a local lawyer and property manager.
Semler described her 2-year-old furry friend to the Guinness World Records as "a true diva" who "likes to bark in front of the various cafes until they give her some cream."
"She is very intelligent and knows how to get noticed and get what she wants," Semler told the Guinness World Records.
Officials say Pearl is the daughter of one of Miracle Milly's identical sisters. Miracle Milly was the previous shortest dog living and was also owned by Semler. 
The dog, who stood at 3.8 inches, appeared on multiple TV shows before her passing in 2020 at age nine.