Orlando community mourns Tyre Nichols and calls for police reform
ORLANDO, Fla. - The Orlando community came together to mourn the life of Tyre Nichols and call for police reform.
Dozens gathered at Lake Eola on Saturday to remember 29-year-old Tyre Nichols and demand action and change.
"Tyre Nichols was a human being with a future that was stolen from him. Stolen from him by a system, by a structure," said Pulse Survivor Brandon Wolf.
This comes after the City of Memphis released videos showing police attacking Nichols following a traffic stop last month. Nichols died on January 10, three days after the brutal beating.
"We're here. This affects us. We're not taking this in this generation. Enough is enough," said Keten Abebe an Orlando student who spoke at the event. "Time has come, change is here."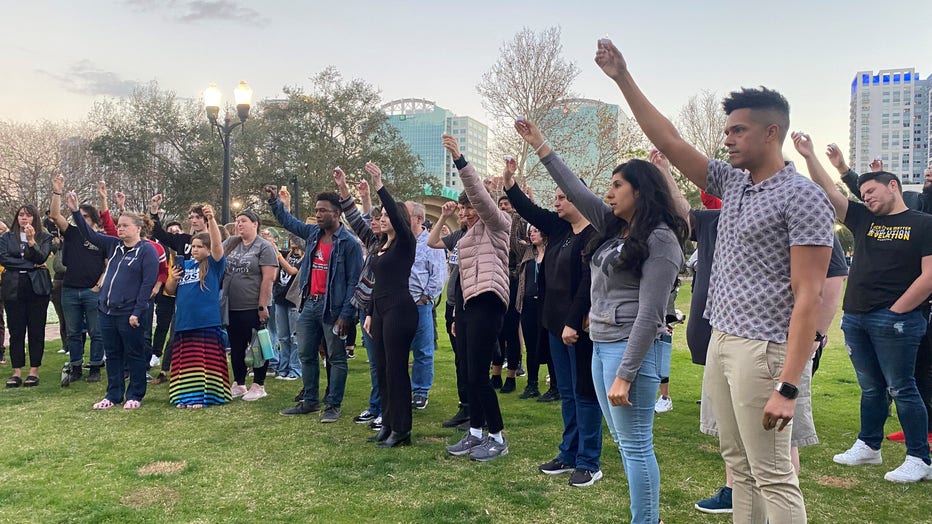 A sixth Memphis police officer Preston Hemphill was fired on Friday over the death of Nichols. Five other officers are already facing charges and were fired. Local democratic lawmakers who attended the event said this is the first step.
"We need to have those conversations in the first place that's part of the reason why this vigil is happening today," Rep. Maxwell Frost (D-FL). "Training is important. Body cams are important, but the body cameras were rolling as this man was bludgeoned to death. Those same officers were highly trained so that shows me that we need more."
"It is so important that people in our community feel safe around the police and the sad reality is when we see these situations of police brutality when someone is murdered like Tyre Nichols it further shines a light on just the problems within our systems when it comes to excessive force," added Rep. Anna Eskamani (D-FL).