Orange Emergency Operations Center keeping eye on Irma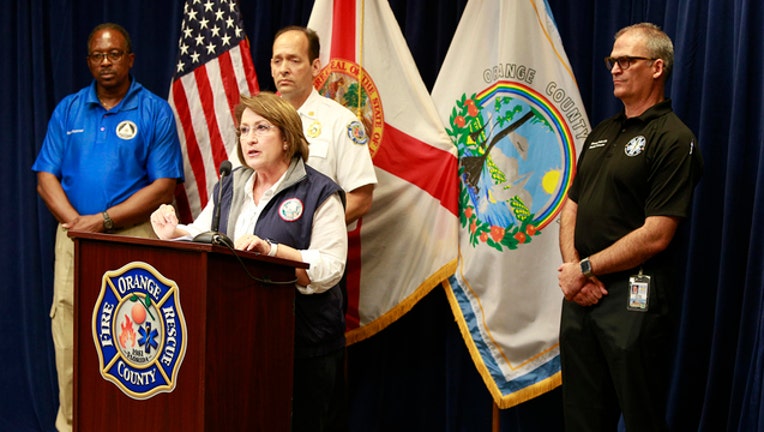 article
ORANGE COUNTY, Fla. (WOFL FOX 35) - At the Orange County Emergency Operations Center, people are working 24/7 keeping an eye on Hurricane Irma.
The rain and wind gusts changed speeds throughout the night, causing some wild weather. County leaders, first responders and media, are camping out inside the building.

Mayor Teresa Jacobs says a person died on State Road 417, after losing control of her vehicle, due to weather conditions. She says no one should be driving on Interstate 4, State Road 408 or the 417 till the hurricane is over, because some areas of the highway have pools of water.
Florida Highway Patrol troopers say they're still investigating the cause of the fatal accident. FHP says there have been 30 crashes since 2 p.m. Sunday. They're waiting to respond to 10 crashes till the weather conditions improve.

According to Jacobs, an ambulance transporting a person who fell off a forth floor balcony hydroplaned on the 408 and into a guardrail. Another crew had to rescue the rescuers. Administrators say, they're not allowing first responders on the roads, till the winds die down.

Two transformers blew outside EOC, but since the building is on generators, power continues to run into the building.

Administrators say more than 4,200 people are in shelters, as well as more than 200 pets. If your power goes out, county administrators are asking residents to call 311, so the county can plan accordingly. They're asking residents not to call 911 unless it's an emergency.