Deputies: Suspect shot in leg by deputy after running away during traffic stop
ORLANDO, Fla. - The Orange County Sheriff's Office said in a news conference on Sunday night that a deputy fired at a suspect following a traffic stop.
It happened in the area of Kingsgate Drive, off of west Oak Ridge Road.
Orange County Sheriff John Mina spoke at the news briefing at 9 p.m.
He said the suspect was pulled over in a traffic stop regarding an illegal tag on his motorcycle. 
Sheriff Mina said the suspect ran away after stopping at a convenience store.
The deputy followed the suspect into an apartment complex, where Sheriff Mina said the suspect made some sort of threat, possibly reaching for a weapon, which prompted his deputy to shoot at the suspect.
Mina said the suspect was hit in the leg and received non-life threatening injuries. No deputies were injured.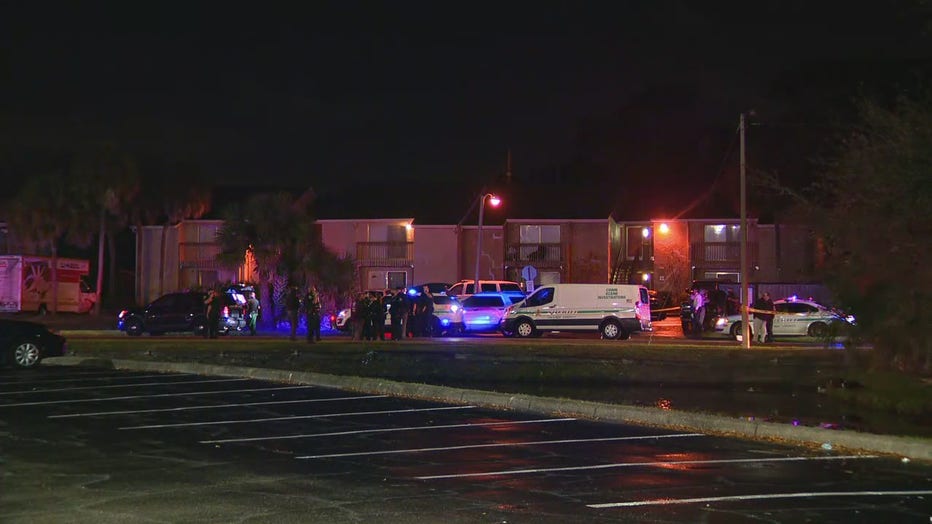 Mina said officials are reviewing bodycam video worn during the incident. 
Per standard procedure, the deputy involved was placed on administrative leave. Another deputy at the scene was also placed on administrative leave.
Detectives are also looking into if the suspect was armed.