Officer Donut joins department as comfort dog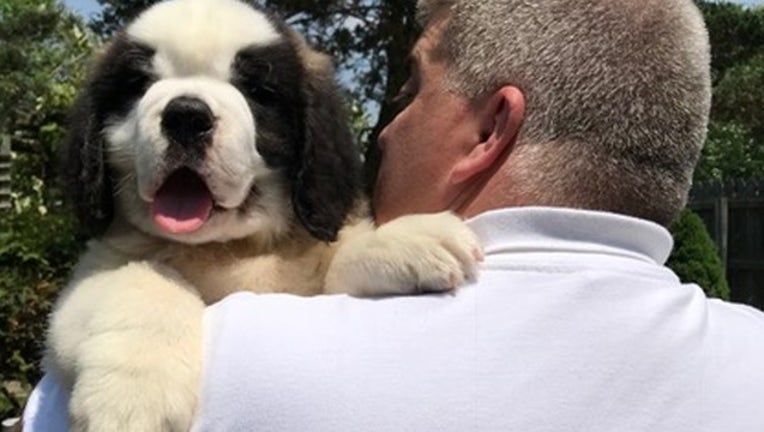 article
GREENFIELD, Fla. (FOX 35 WOFL) - The Greenfield Police Department introduced, via Facebook, their new comfort dog, Officer Donut.
The post says that Officer Donut, a 9-week-old Saint Bernard puppy, joined the Greenfield Police Department on May 31st. He will train side-by-side with Officer Clarence, a 7-year-old adult Saint Bernard with a lifetime of comfort dog experience.
As a comfort dog, the department says that Officers Donut and Clarence will work with victims of crime, assist our Crisis Intervention Team officers with defusing mental health emergencies, help lower anxiety and feat at the time of tragic or crisis incidents, assist first responders defuse and debrief after a crisis, and may be available for meet and greets at large scale events.
The department went on to say that Officers Donut and Clarence will be handled by Lieutenant William Gordon and Officer Laura Gordon, who have almost a decade of experience working with Saint Bernard Comfort dogs on a national level. 
The Gordons have been deployed to assist First Responders in the aftermath of the Sandy Hook school shooting, Boston Bombing, and the Las Vegas shooting. The Gordons are currently volunteering for K9 First Responders teams national response team, the Tails of Hope Foundation and Western Massachusetts Critical Incident Stress Management (CISM) team, with Clarence and now Donut.
See the full Facebook post by the department below.