No call too small: Officer returns 2-3 foot long gator to preservation area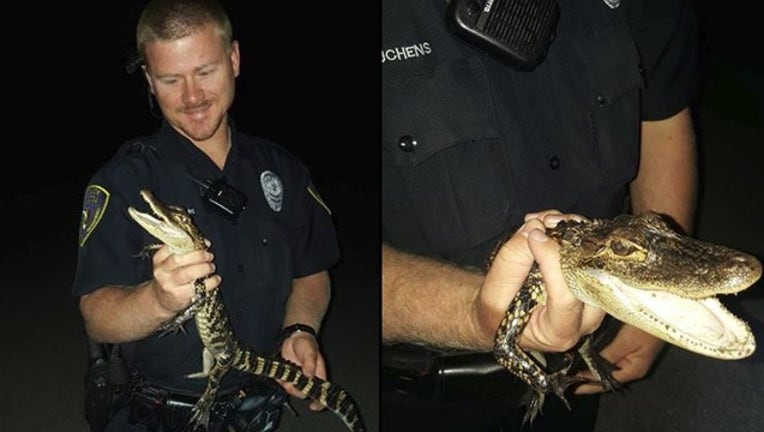 article
COCOA, Fla. (FOX 35 WOFL) - The Cocoa Police Department says that there's never a call too small... not even for a 2-3 foot gator.
They say that Officer Matt Houchens recently responded to the Cocoa Bay neighborhood after someone called to report a 2-3 foot long gator in the yard. The homeowner was able to retrieve the baby gator in a net. 
Police say that a wildlife trapper won't respond to little gators, so responding officer Houchens just grabbed the baby gator out of the net and relocated it to a preservation area on the back side of the neighborhood.