Nikki Fried elected Commissioner of Agriculture as recount ends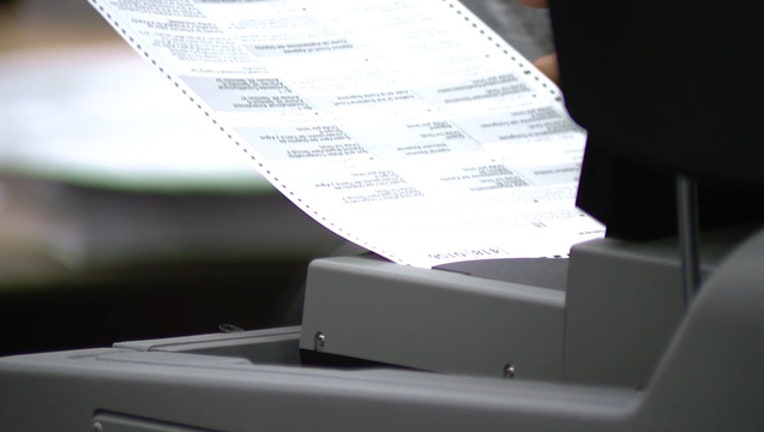 FT. LAUDERDALE, Fla. (FOX 35 WOFL) - Nikki Fried has been elected as Florida's Commissioner of Agriculture, as the recount came to a close on Sunday, reports the Nikki Fried campaign team. 
Fried is the first member of the Democratic party to be elected as the Commissioner of Agriculture and Consumer Services in 12 years. She won the race with a 6,753 vote margin, which is 50.04% to her opponent's 49.96%.
"This victory belongs to the people of Florida, you chose a new vision, one that reflects the priorities of the people. To everyone who didn't vote for me, I will be your voice in Tallahassee too," stated Commissioner-elect Nikki Fried. "I am humbled and honored to serve as Florida's next Commissioner of Agriculture and Consumer Services."
Fried has named Congressman Patrick Murphy as chair of her transition team. Her team, also compromised of co-vice chairs Congressman Darren Soto and Fred Guttenberg, says that they are working to ensure a smooth transition and build a Department that is ready to tackle the priority issues that Fried campaigned on. 
"I want to congratulate Matt Caldwell on a close race and thank him for his willingness to step into the arena. This was a hard-fought, historic race and I'm so thankful for everyone who encouraged me along the way," shared Commissioner-elect Nikki Fried. "To all the volunteers and elections employees who put their lives on hold and worked to see the recount process through, and protect the integrity of Florida's democracy—thank you. I also want to thank everyone who supported me, my team and volunteers as well as the Florida Democratic Party and Chairwoman Terrie Rizzo for their leadership during this recount effort. It's now time for us to come together and work in union to govern for the people of Florida, and I plan to work my hardest so I'm ready to tackle the issues as your next Agriculture Commissioner."
On Monday, Matt Caldwell released the following statement:
"As I have stated from the onset, I am uninterested in using legal loopholes to win an election. All I have ever expected since Election Day is a full and fair accounting of all legal votes cast, and then respecting the will of the voters. Unfortunately, as a result of the abject failures in Broward and Palm Beach, it has become clear that we may never gain an understanding of what transpired in the hours and days after polls closed, despite the exhaustive efforts of my legal team to get to the truth. To continue this legal challenge would likely require millions of dollars and months to complete without providing any more clarity."
"But even more so, the most impressive feature of our republic is the peaceful transfer of power. While history has vindicated that fraud was a serious part of the 1960 Presidential election, the Nation required closure and it would not be well served by prolonged and fractious litigation. The candidates set an example for our conduct and I believe the same is true about our State. Therefore, I will no longer be pursuing a challenge to the outcome of this race. Accordingly, I have called Nikki Fried and notified her of my decision to not pursue the matter any further and I have offered to assist her in any way I can as she takes the office of Commissioner."
"While I will not serve as Florida's next Commissioner of Agriculture and Consumer Services, my campaign was not a loss. Every door knocked, every mile traveled, and every new hand shaken in every corner of the state, has emphasized the immediate and tangible needs of our state's farmers, workers, small business owners, and consumers. "Thank you all for the privilege. God Bless you and may God continue to bless the Great State of Florida."