New hybrid powertrain debuts at Rolex 24 with record attendance
DAYTONA BEACH, Fla. - The engines roared at the Daytona International Speedway for the Rolex 24-hour race. 
"Definitely better than Daytona," said Ocala racing fan Josh Lapham, "going around in circles. Cutting all the corners makes it a lot more interesting!"
Pit road was packed this weekend. The 61-car field was the largest since 2014. "We would have liked to have had more," said Frank  Kelleher, Daytona Speedway president. "We had more registered to try to compete. Unfortunately, we only have 61 pit stalls, so 61, we are maxed out.
RELATED: Acura, Shank, Helio sweep Rolex 24 as hybrid era begins
There was also a brand-new class of cars this year: the GTP, which uses a hybrid powertrain. "It's really exciting, initially, to hear the cars start up and take off. They sound like a regular hybrid vehicle. Then the power kicks in, and it's almost an explosion you hear from the exhaust. When you watch these cars run up on some of the lower classes, it's night and day, the speed," Kelleher said.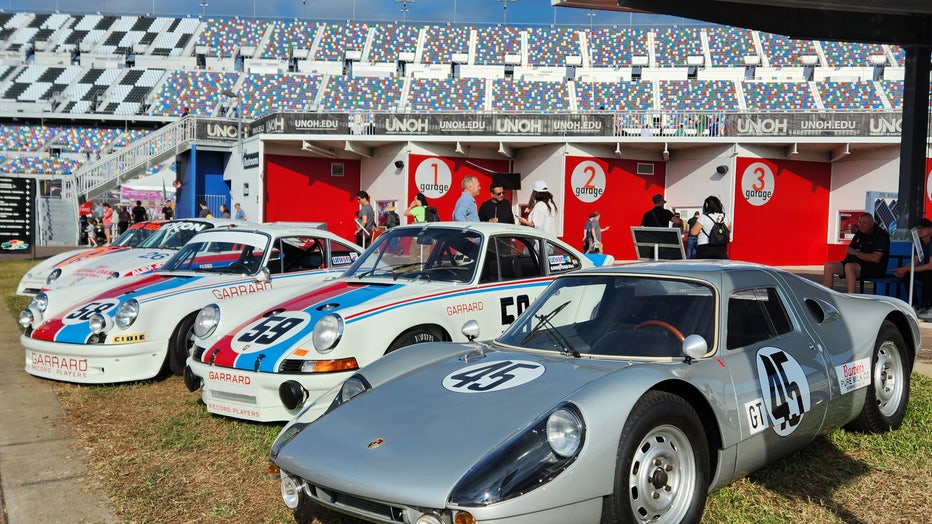 Race fans like Mark Crooks watched closely to see how well these super-cars competed. "Gives it a little more boost," he said, "down the straights or wherever you want to deploy it. Complicated technology, but it's the way forward really."
The hybrid debut coincided with the largest crowd for the Rolex 24 in its 61 years as the unofficial opener of the racing season. "So we're grateful for all the fans, not only locally from central Florida that are here and greater Volusia County, this is a global event. There are people here from all over the world that flew to our area. They're spending money at restaurants and shops and staying in our hotels, so we're very grateful for that," Kelleher said.
After the Rolex 24, preparations begin for the Daytona 500. This year marks the 75th anniversary of NASCAR and the 65th running of the Great American Race.