NASA confirms Mars lander on way to red planet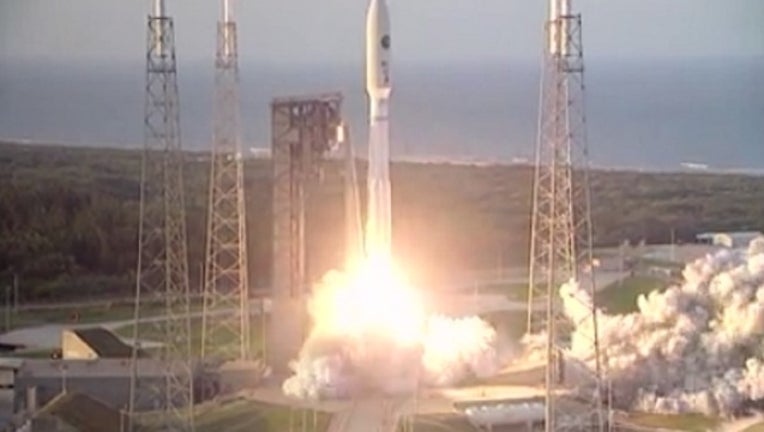 article
CAPE CANAVERAL, Fla. (AP) - NASA's newest Mars explorer has busted out of Earth orbit and is zooming toward the red planet.
After a smooth launch early Saturday morning from California, the Atlas V (five) rocket put the Mars InSight lander into a temporary parking orbit around Earth. An hour later, the upper stage fired and put the spacecraft on a direct path toward Mars.
It will take the spacecraft more than six months to get to Mars. The journey will span about 300 million miles (485 million kilometers.)
InSight has company for the long trip. Once InSight was flying free, a pair of mini satellites popped off the upper stage.
Launch controllers at Vandenberg Air Force Base applauded and shook hands once the Mars lander and the twin mini satellites were on their way. NASA's new administrator, Jim Bridenstine, thanked the team and called it a big day full of firsts.