Mystery surrounds woman's death after body found on I-4 in Orlando
ORLANDO, Fla. - Investigators are still searching for answers in the mysterious death of a woman found in the roadway on I-4 in Orlando late Thursday night.
The eastbound lanes near John Young Parkway were shut down for nearly 12 hours on Friday during the initial investigation. 
Police say they got several calls around 11:30 p.m. Thursday night about cars hitting what seemed to be a body on the interstate, near the Orange Blossom Trail exit.
"When officers arrived on scene, an adult female victim was found deceased on the interstate roadway and an unattended-crashed vehicle was located at the off-ramp, from I-4 onto OBT southbound," police said in a press release.
MORE NEWS: 'That's weird, man': Florida deputies chase, arrest man accused of peeking in woman's window
Deputies identified the body as 39-year-old Teqilla Shepherd. Police said she was the registered owner of the vehicle that was found crashed.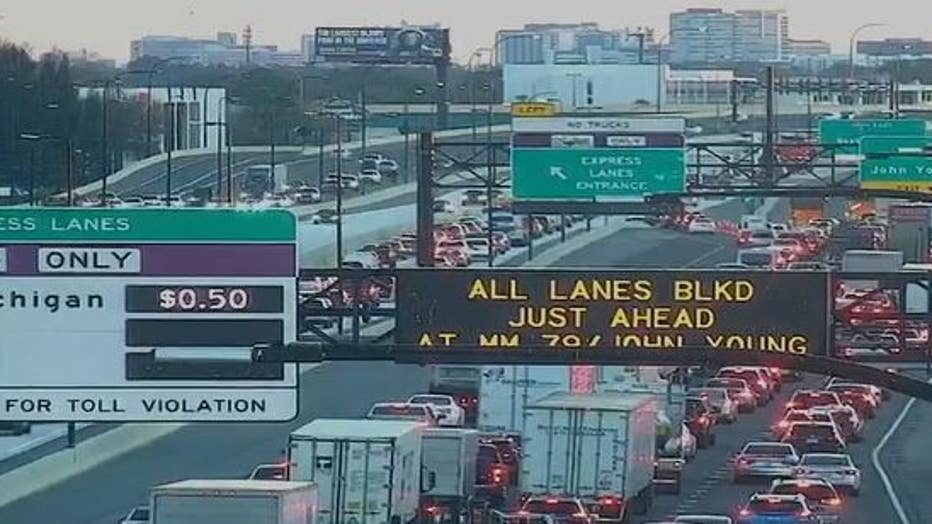 "At this time, we have more questions than answers," police said. Detectives are working to determine what led to this incident and Shepherd's death.
MORE NEWS: Tyre Nichols cries out for his mom in video of deadly beating by Memphis officers
Police are asking anyone with dashcam video from that night, or anyone who may have been with Shepherd before her death, to please give them a call. You can remain anonymous by calling Crimeline at 1-800-423-TIPS.