Police: Man arrested for Sanford hit-and-runs that left motorcyclist, Good Samaritan dead
SANFORD, Fla. - A man has been arrested for two back-to-back hit-and-run crashes that left a motorcyclist and a Good Samaritan dead in Sanford, police said.
The Sanford Police Department announced Tuesday morning that 37-year-old Michael John Kraft has been arrested in connection to both traffic homicides. 
They said that just before 1 p.m. on Monday, Kraft was traveling eastbound on State Road 46 in a blue, four-door Jaguar sedan when he struck the motorcyclist that was traveling in the lane next to him. He then failed to stop and render aid to the motorcyclist.
MORE NEWS: Derek Chauvin trial live: Witness testimony continues
Kraft then reportedly made a u-turn and traveled back in the direction of the initial crash. Police said he drove his vehicle over the median and across the eastbound lanes, striking both the Good Samaritan rendering aide and the motorcyclist.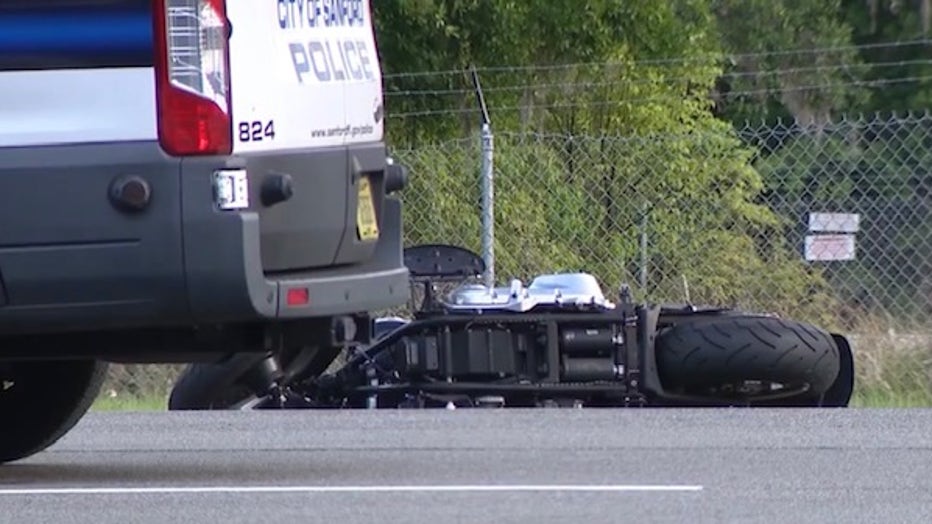 Following this, police said that Kraft drove through a fence onto a service for Sanford-Orlando International Airport. He drove into a ditch and then was taken into custody.
Investigators said that outside agencies determined that Kraft was under the influence of a controlled substance and was unable to operate a vehicle safely. He was charged with two counts of Leaving the Scene of a Crash with Fatal Injuries, two counts of Hit and Run Failure to Remain at a Crash, and one county of Refusal to Submit to DUI Test After License is Suspended.
A GoFundMe has been started for one of the hit-and-run victims, Jenica Campbell. The page said that "there isn't much I can say in this moment other than she was a beautiful soul who exuded light and the Love of God to everyone she met. She passed in a 'Hit and Run' accident while assisting an injured motorcyclist. We have 4 beautiful daughters (17, 14, 12, 10) who are surrounded by love and family, right now."
You can donate to the family HERE.
TRENDING: Electric Daisy Carnival returns to Orlando this November
Several people stopped to help the motorcyclist and called 911 to report the first hit-and-run.
One told a dispatcher she saw the driver in the first hit-and-run driving erratically before the crash, telling FOX 35 "he was all over the road, he went in the median then [hit the motorcyclist]." She also said the driver drove behind her after the hit-and-run. "He's acting like he wants to run the red light. He made a u-[turn] from the far right-hand lane heading back down the road where he hit the person."
Another 911 caller said the biker was badly injured after the initial crash, stating "he's bleeding from the head real bad."
BREAKING NEWS ALERTS: Download the FOX 35 news app for breaking news as it happens and more
A neighbor in the explained that speeding is a problem in the area, saying "sometimes cars are going down there 100-110 miles an hour and something really needs to be done about it because there are going to be more accidents."
Anyone who witnessed the crashes or who could have video of the incident is asked to contact the Sanford Police Department or Crimeline at 1-800-423-TIPS.
Tune in to FOX 35 Orlando for the latest Central Florida news.