Missing Rockledge woman, 82, may be in South Florida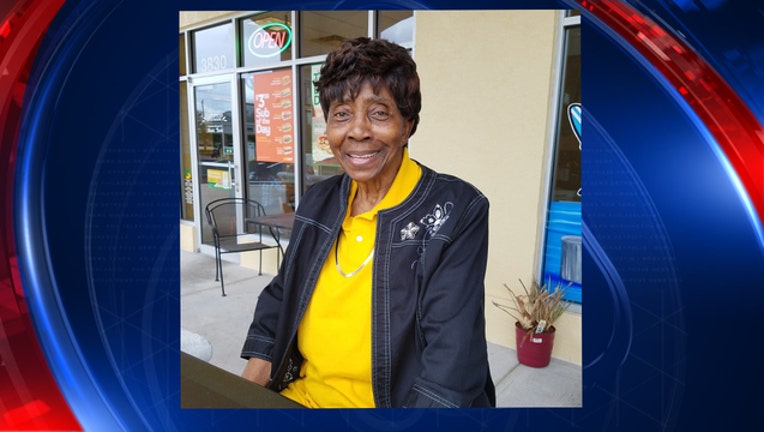 article
ROCKLEDGE, Fla. (WOFL FOX 35) - The Rockledge Police Department is attempting to locate a missing woman.
Thelma "Terry" Sheffield, 82, was last seen on Wednesday at approximately 8 a.m. heading southbound on U.S. Highway 1 in Rockledge in a 2015 red Chevy Trax SUV, FL tag 905XBR.  She was supposed to meet her sister to take a bus trip to Isle of Capri Casino in Pompano Beach; however, she missed the bus and was thought to be driving to Pompano Beach herself.
The On-Star feature in her vehicle last pinged at First Baptist Church of Fort Lauderdale, located at NE Third Avenue in Fort Lauderdale at approximately 2:30 p.m. on Thursday.  However, she was not located with her vehicle by Fort Lauderdale Police Department.  
Sheffield suffers from memory loss, along with other medical ailments for which she takes medication.  She has not taken her routine medications in over 36 hours.  She also walks with a cane.  
Sheffield was last seen wearing a purple long-sleeved turtleneck shirt with purple jeans, a purple headband and black fanny pack.  Thelma wears a short wig with bangs and has pierced ears.
Anyone with information is asked to call 321-690-3988.