Missing Florida woman found alive in swamp by FWC officers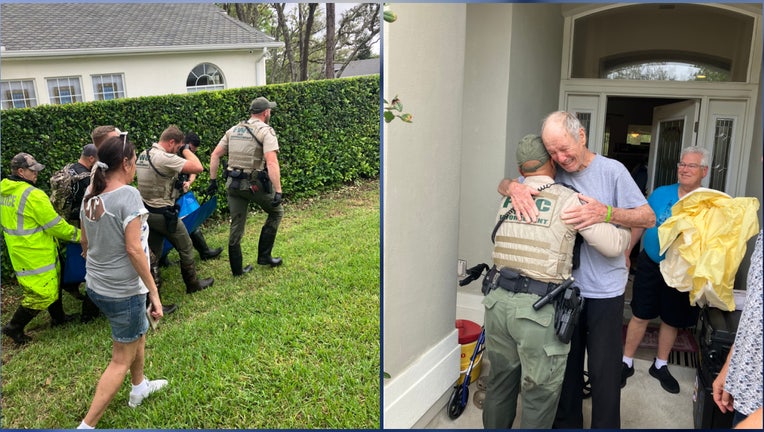 article
VOLUSIA COUNTY, Fla. - A Volusia County woman who had been missing for 24 hours was rescued by Florida Fish and Wildlife Conservation Commission (FWC) officers after being found in a swamp on Monday.
The older woman was found alive in the dense vegetation along Old Bridgeway off Timber Creek, an area where she was last seen. 
The FWC said they received a request from the Ormond Beach Police Department for help searching for the woman in the creek, but even after bringing in a shallow water vessel, due to the thick vegetation, they could not navigate through. 
They began a multi-agency grid search and within two hours she was found alert and conscious by FWC Officer Tony Velez, authorities said. 
Officials carried the woman out of the swamp as they awaited medical personnel for evaluation. 
The woman is in good condition and has since been reunited with her family.