Millions expected to travel this holiday season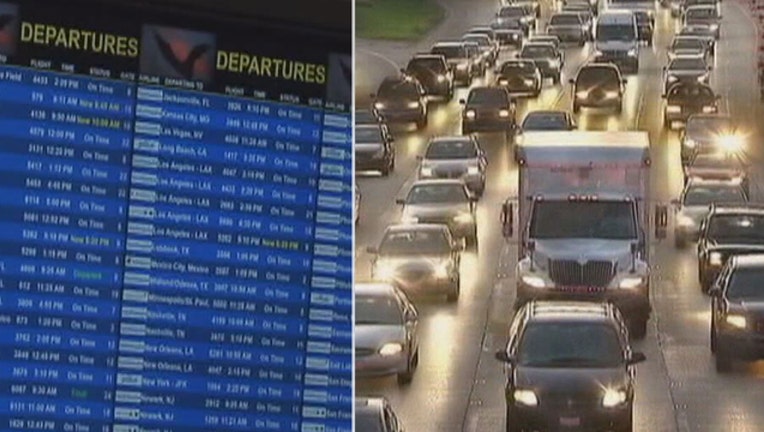 article
WASHINGTON (FOX 5 DC) - You can expect the D.C. region's normal congestion to be a lot worse Thursday and Friday as travelers hit the roads, rails and skies ahead of Christmas.
AAA Mid-Atlantic says those two days are expected to be the busiest travel days of the holiday season. The organization predicts 112.5 million people will travel for the year-end holidays resulting in an over four percent increase from last year.
Of those traveling, over 100 million will hit the roads and nearly 7 million will fly. The group say nearly 4 million will use trains, buses and will board cruise ships.
In the D.C. area, AAA says the worst time to drive this holiday season is on Thursday, December 20 between 1:15 p.m. and 2:15 p.m.
With heavy rain coming down in the D.C. area during the Thursday evening rush, commuters driving on the roads or flying out at airports encountered delays.