Masked gunman who killed beloved convenience store owners still on the run
MOUNT DORA, Fla. - Vincent Trinh shares pictures, memories, and insight into his parents, Khiem Trinh and Minh Nguyen.
"My mom was a very loud, very loud person, my dad was more reserved," Trinh recalled.
To the customers at their convenience store in Mount Dora, they were Ken and Tina.
"My parents were immigrants from Vietnam. They came here basically trying to find a better life. They're really good people, I feel. I think a lot of people can attest to that," Trinh said. "It was hard, there was a lot of learning curves at the beginning, but it started getting a lot easier. People around there were friendly, and everybody there was family."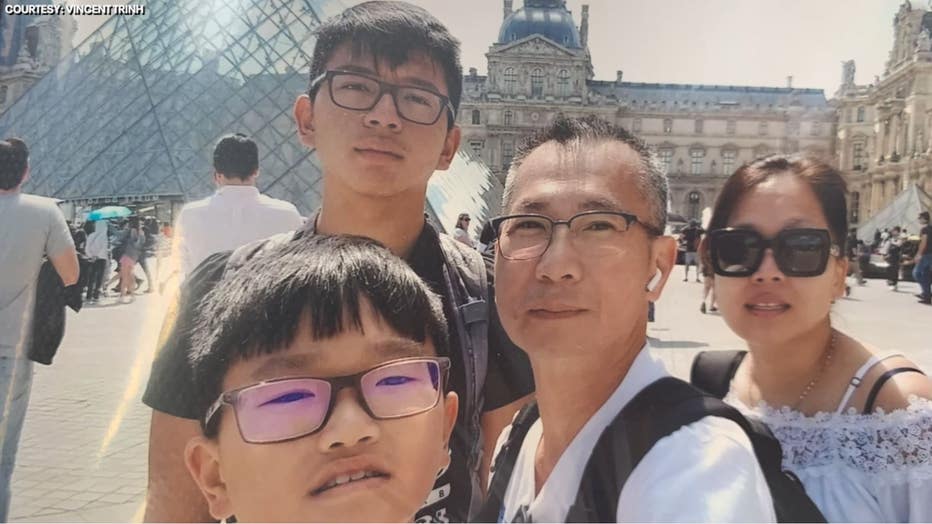 Police say Khiem Trinh and Minh Nguyen (right), of Mount Dora, were killed in Nov. 2020, by a masked gunman.
The couple worked, day in and day out, at that store, and police think someone was watching them.
"I think it was a planned robbery because I believe that the robbers knew the patterns, the store owners. They appeared to be creatures of habit; did the same thing every night," said Mount Dora Police Detective Gary Hutcheson.
MORE HEADLINES:
On Nov. 30, 2020, a masked gunman covered head to toe ran across the street and into the store. He forced Ken inside and ordered Tina to get the money. The violent hold-up was captured on camera along with the couple's desperate pleas for their lives. The suspect didn't listen. He shot and killed the couple.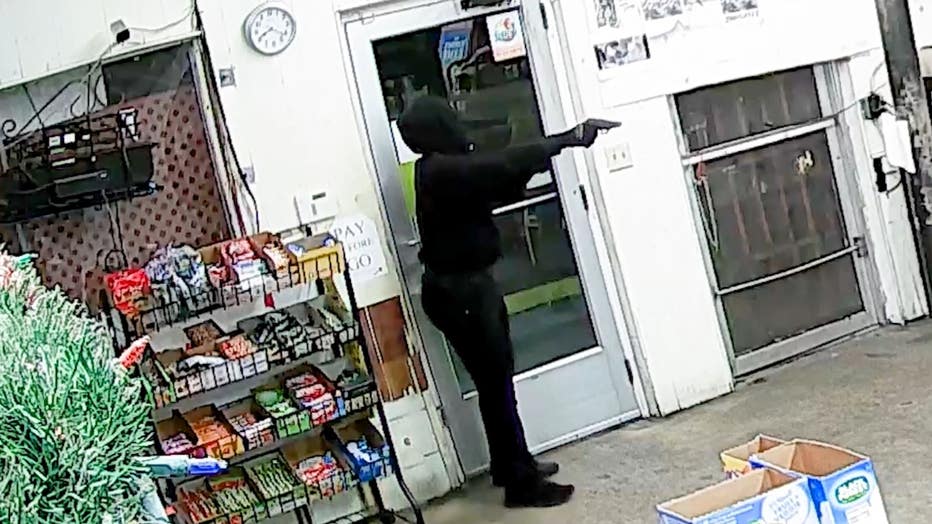 Police say this masked gunman killed Khiem Trinh and Minh Nguyen, of Mount Dora in Nov. 2020.
Tina died at the scene, Ken passed away at the hospital. Vincent, just home from basic training from the Army National Guard received a call from a friend.
"So I got in my car. I drove up there and an officer approached me, and he basically told me what happened," he said.
For more than two years now, detective Gary Hutcheson has worked to build a profile of the killer or killers. First, he believes they are local.
"There was a shortcut path that came through these trees, and through this lot over here only people who live in the neighborhood would know about this trail and that it was here," said Det. Hutchens.
Investigators believe they are local.
"We think whoever did this is from the North Lake County area and still in the North Lake County area," said the detective.
Vincent said the sight of his father in the hospital still haunts him.
"His face was draped with towels that were like bloody, and there were paper bags on his hand," Vincent recalls.
More than two years later, the couple's store is still standing. Vincent's hope for justice is still strong.
"We keep reliving that night every day," said Trinh, "We try to move forward and continue to live for our parents, but it's hard."
Mount Dora Police said the killer took off with less than $300. They believe at least two people were involved: the killer and a person in a getaway car who helped him escape after running through the path. Detectives conducted more than 100 interviews. 
Crimeline is now offering a reward of up to $10,000 for information that leads to an arrest. Call 800-423-TIPS (8477) if you have any information.